Braemar Lodge Wedding Photos-Autumn-Fun-Marille | Martin
Braemar Lodge Wedding Photos; When Marilie and Martin first touched base with us about their autumn Braemar Lodge wedding in Hanmer Springs, we were so thrilled – they were putting together a wedding at a location which has a view to die for. 
Marilie and Martin chose to have their wedding at Braemar Lodge because they wanted to spend as much time as possible together as well as their guests and they booked out the whole Lodge and even had their four fur babies (Sydney Silkies, dogs) stay at the Lodge. 
The wedding could be described as intimate, simple, and memorable.
Marilie and Martin came across as the loveliest people, and I had a feeling their wedding was going to be fun to photograph.
Getting Ready
I rocked up at Braemar Lodge, where the bride and groom were getting ready, and there was a calm atmosphere, with everyone in a pleasantly relaxed mood. 
Marilie wore an elegantly put together chiffon dress which had a slit on the side showing a bit of leg coupled with glossy deep red wine heels.
Martin wore a charcoal grey suit with a waistcoat to match, a navy blue dress shirt and a deep wine red tie. They both looked so dazzling, and so did the rest of their bridal party.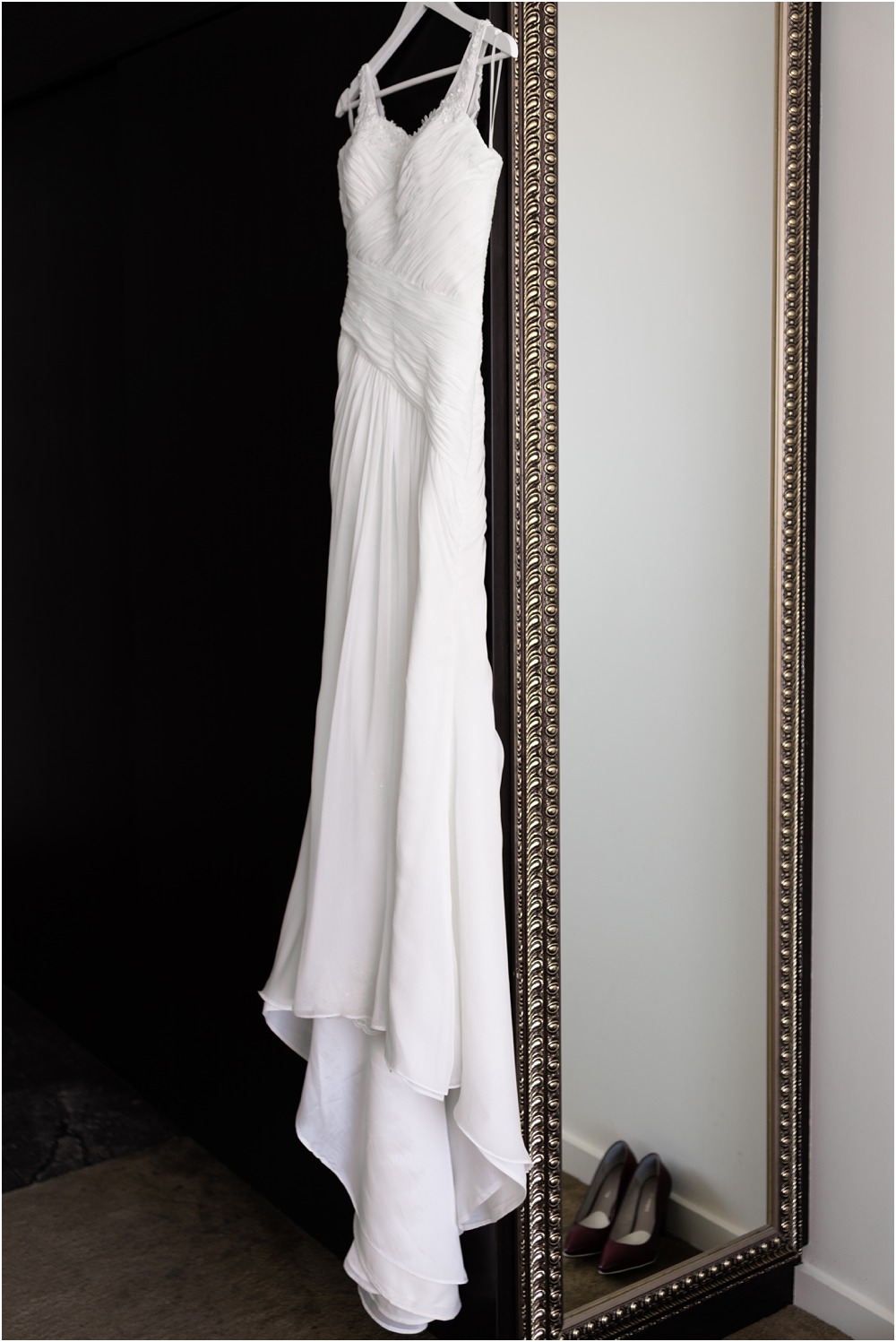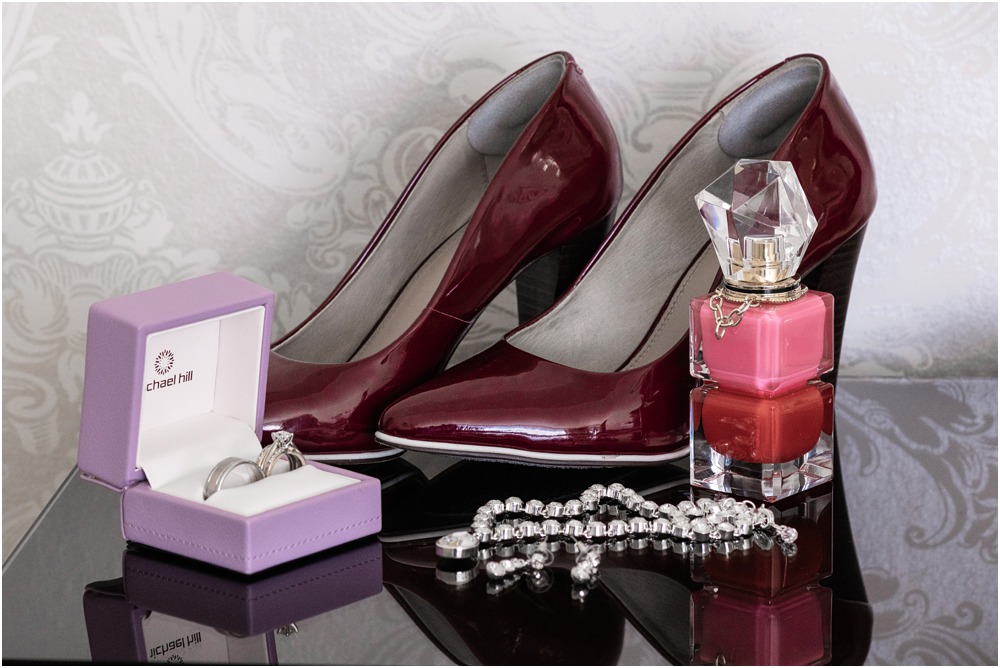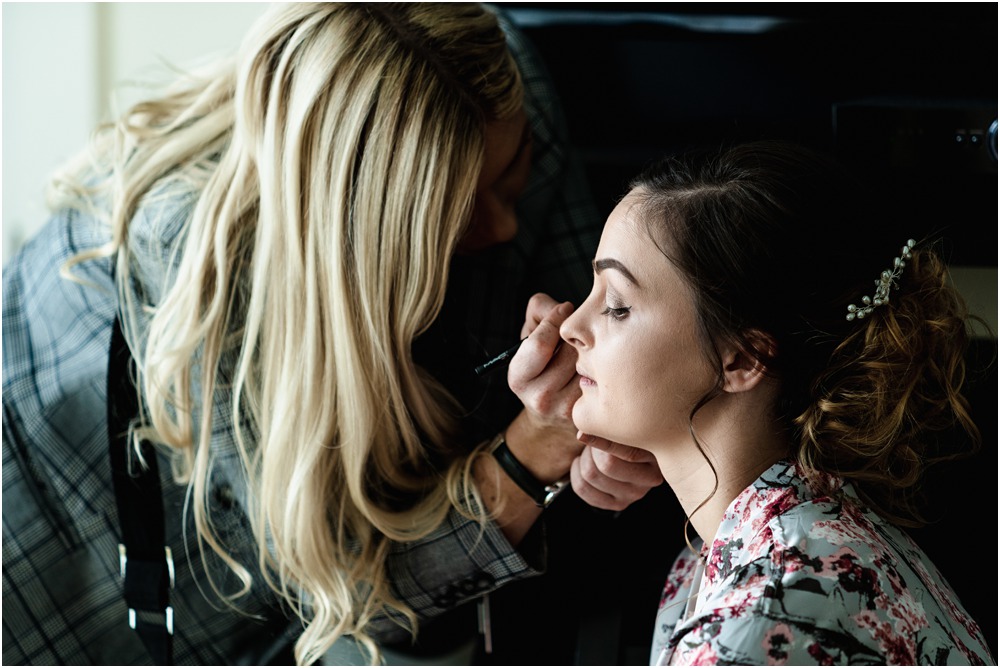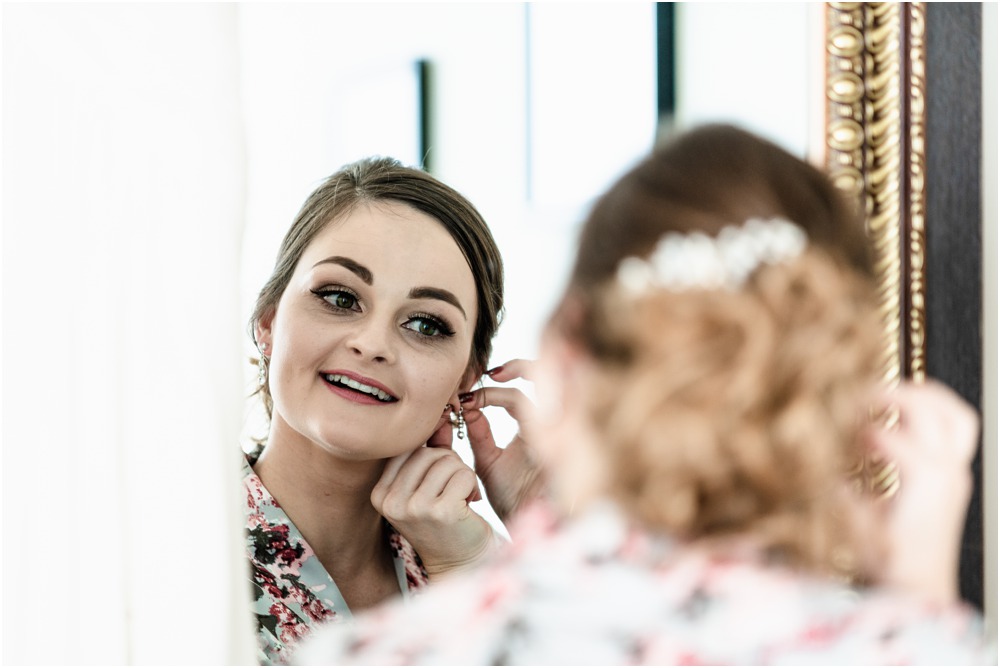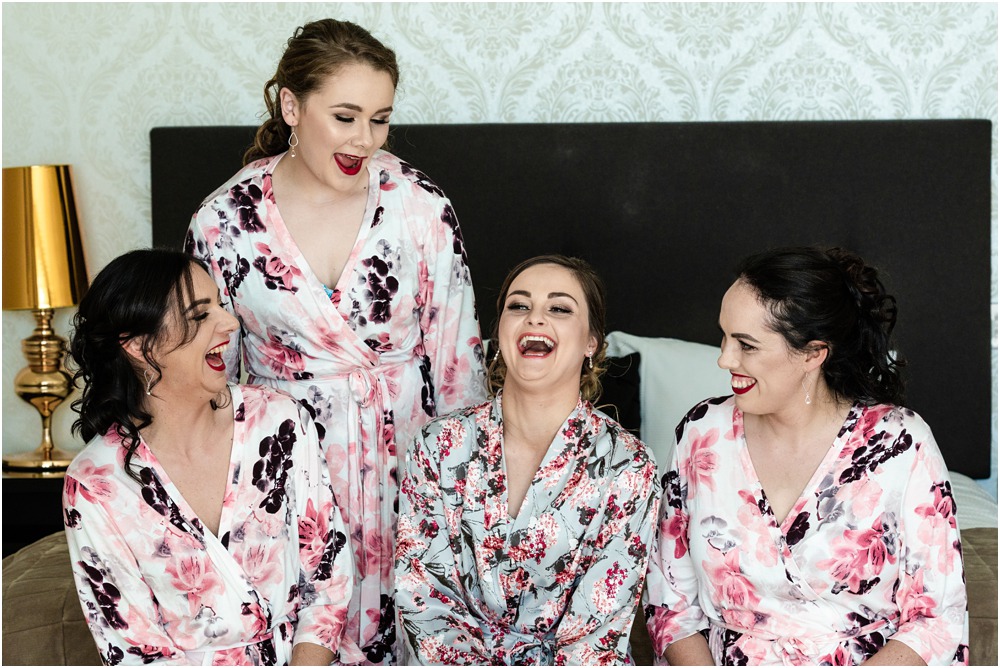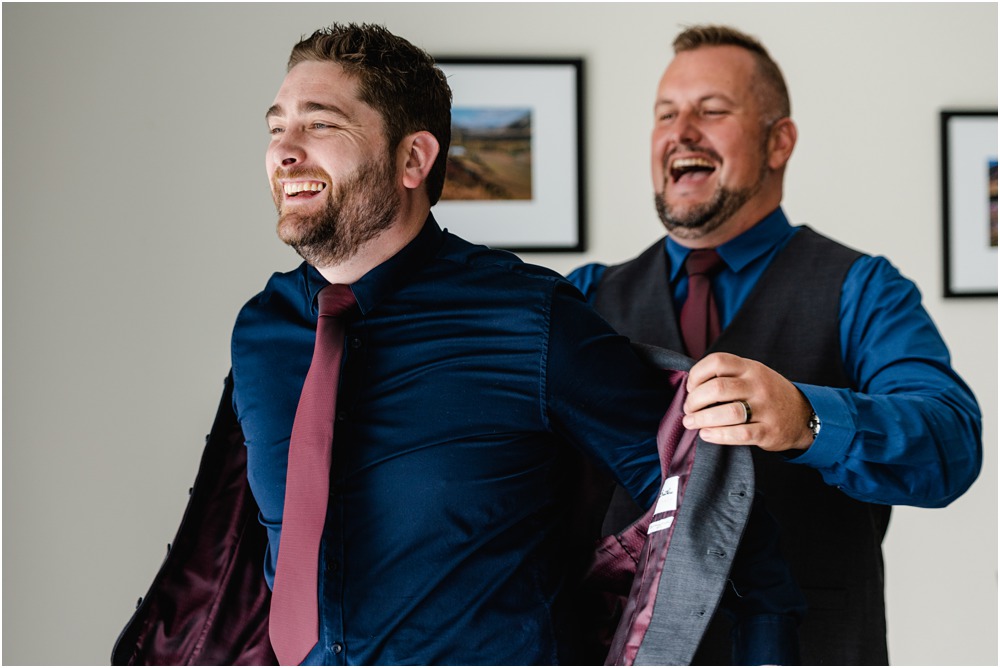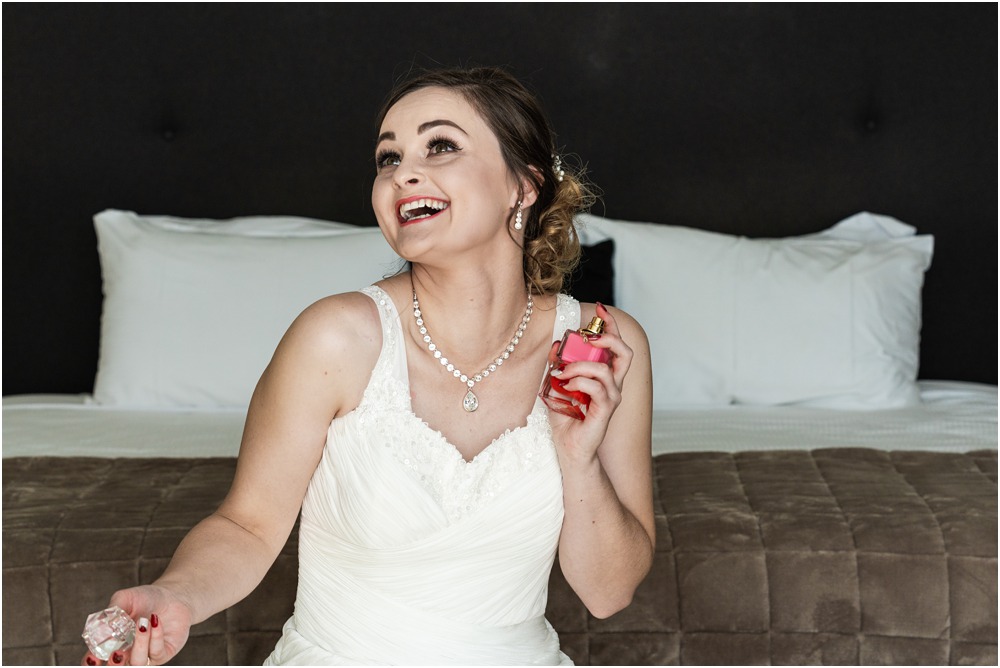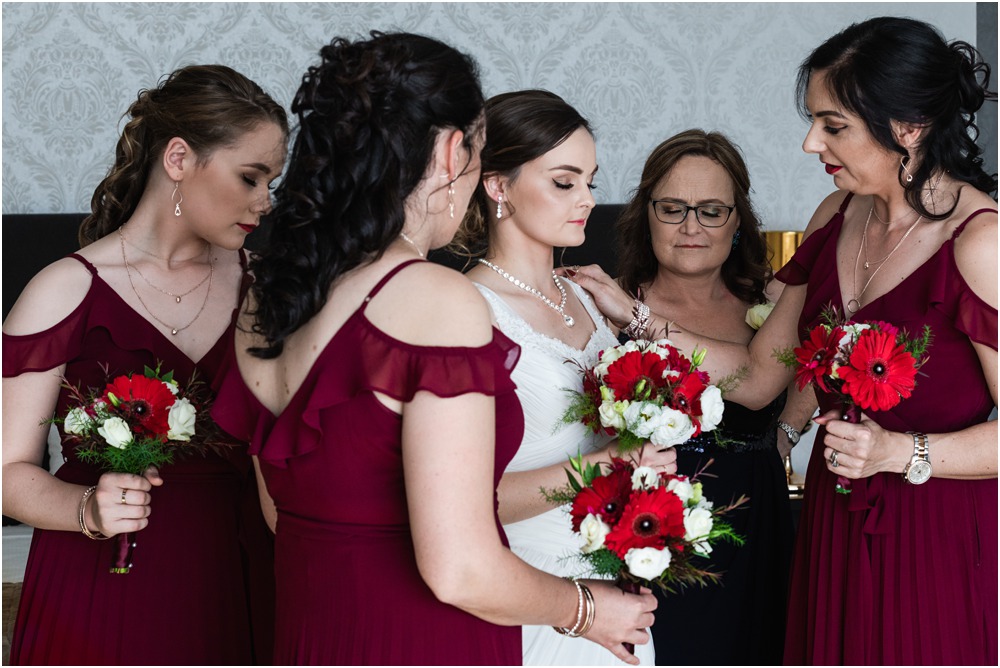 The Wedding Ceremony
The wedding ceremony took place at Braemar Lodge and was a religious ceremony with the couple sharing communion on the lawn overlooking the Hanmer Springs valley. At the end of the ceremony, the wedding couple was showered with a mixture of burgundy and white rose petals as they walked hand in hand down the aisle and, family group photos followed soon after.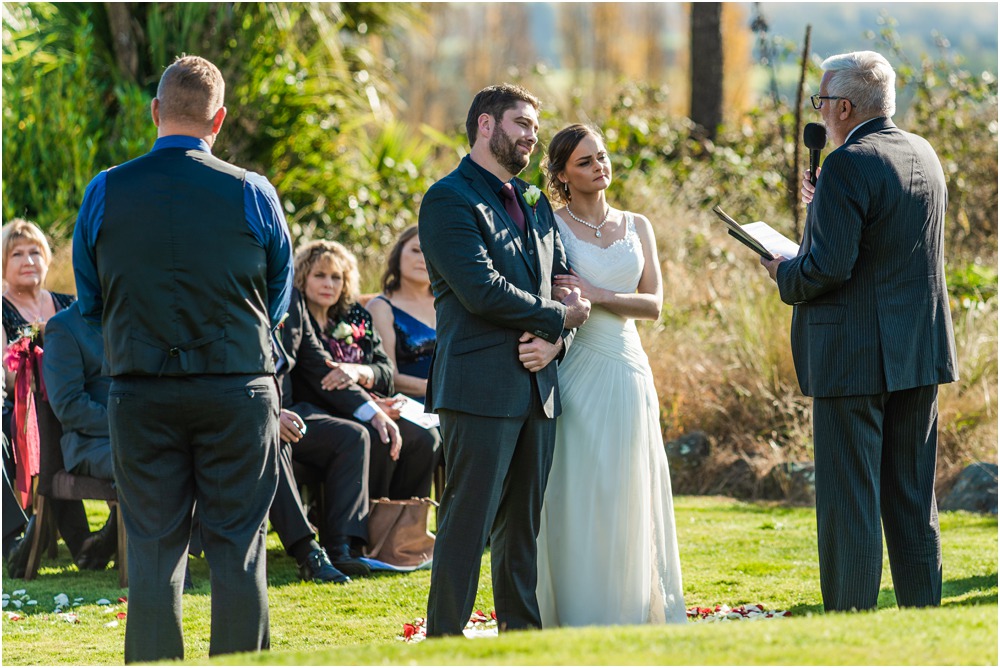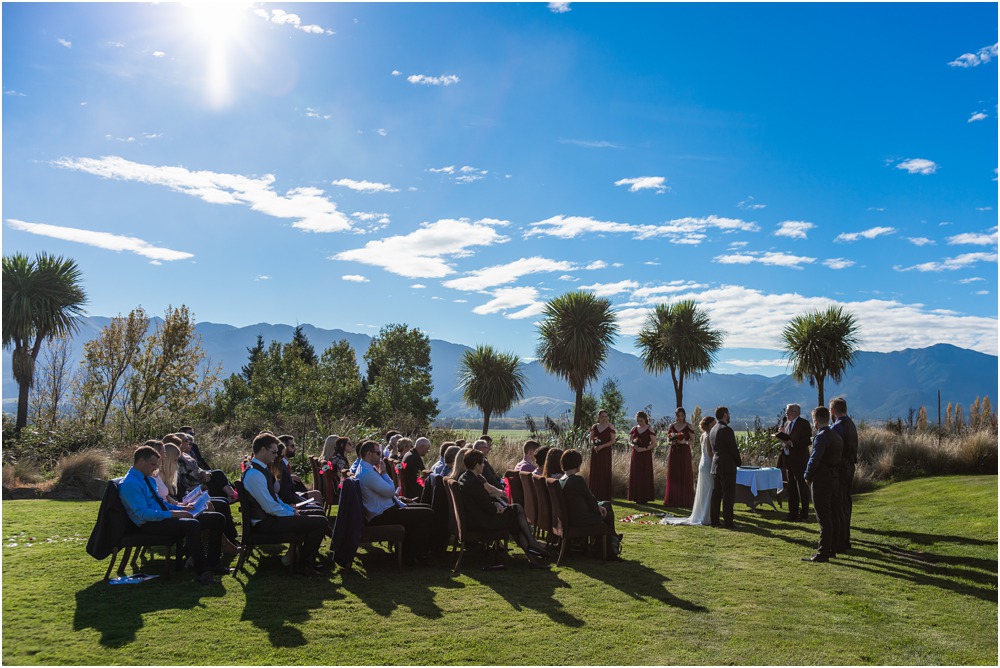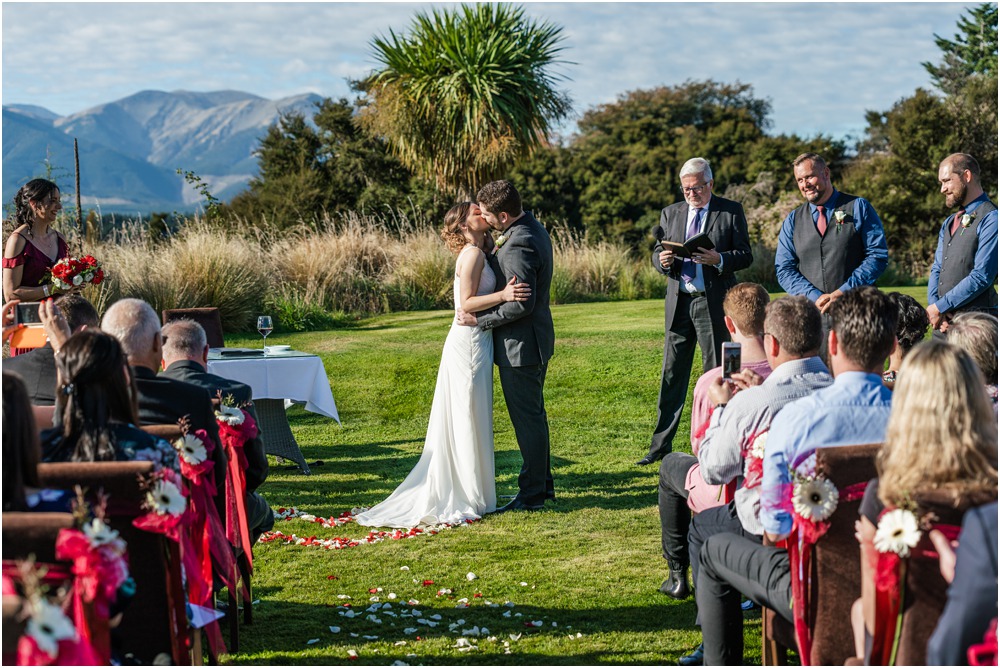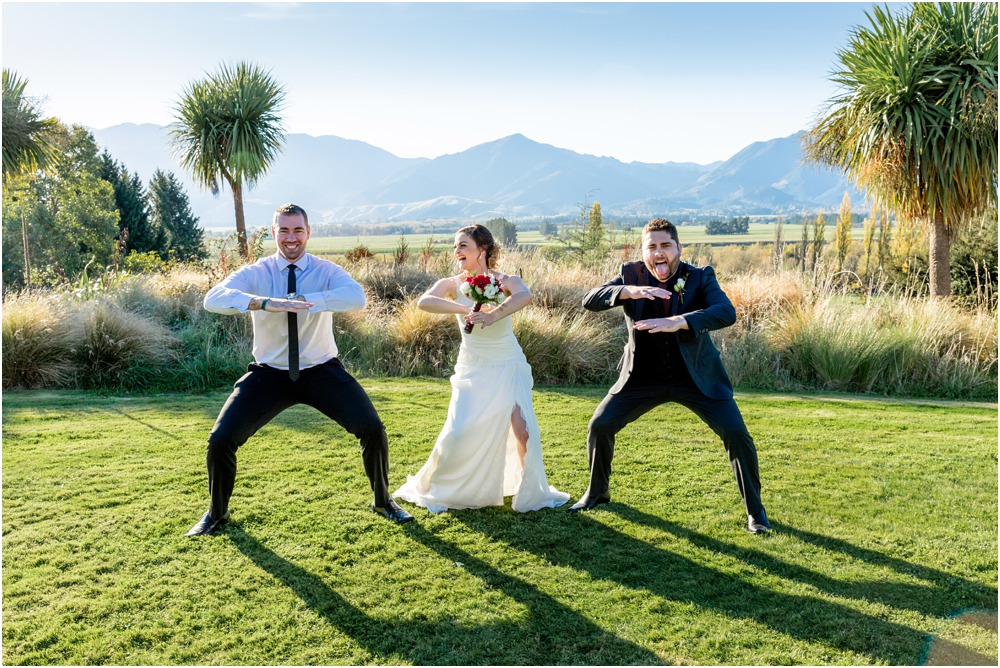 Wedding Couple
Marilie and Martin met at church and have been together for nine years and Martin romantically proposed in Akaroa.
Marilie and Martin's advice to other wedding couples.
Say you are planning a wedding for a year. Plan your whole wedding in the first three months, to the point that if you were to get married at the end of the three months, you are all sorted. Use the remaining nine months to make changes, update stuff, and relax. It takes off so much pressure weeks leading up to the wedding day.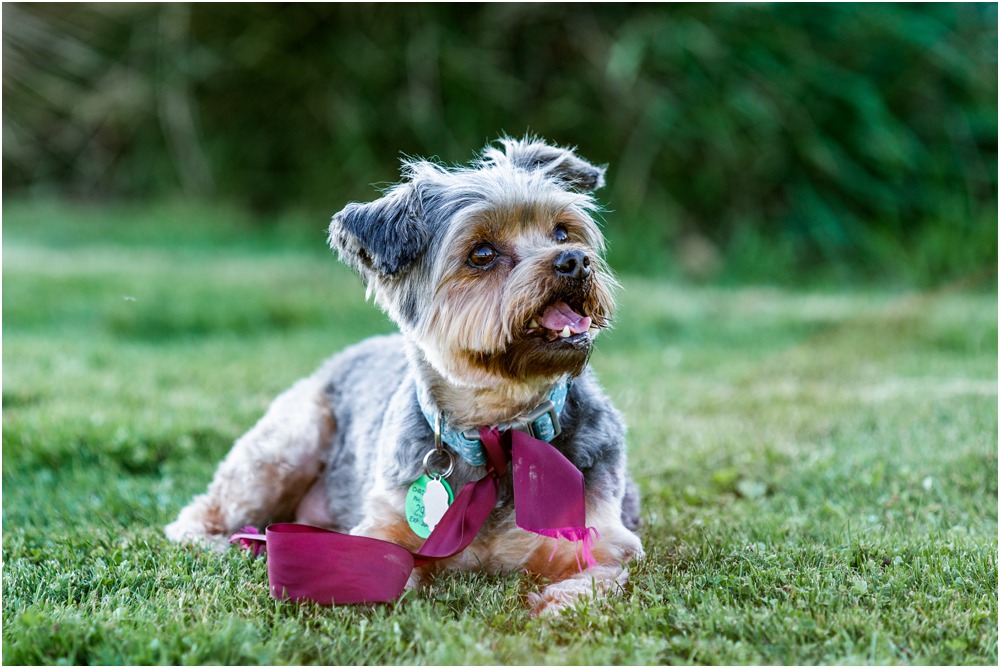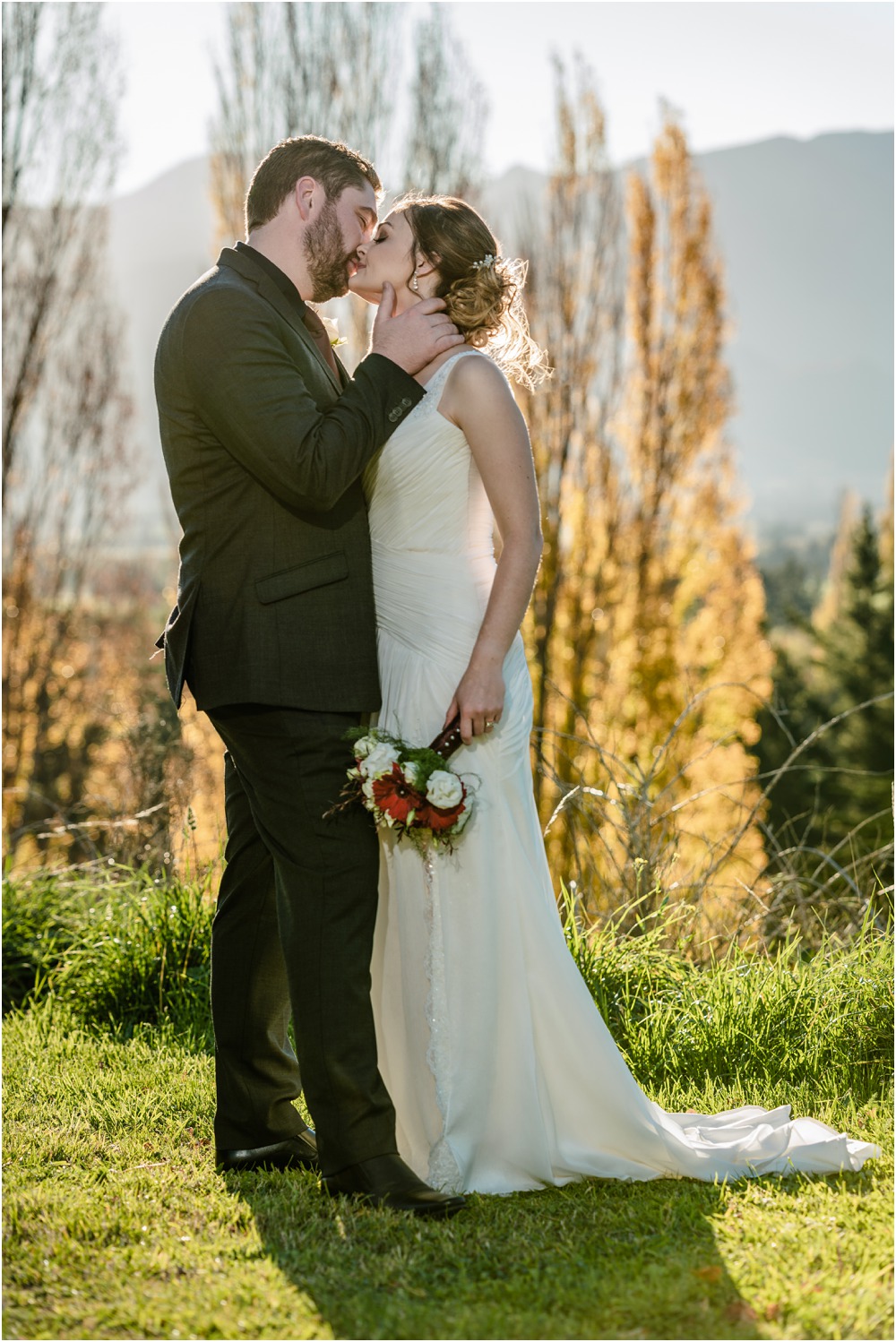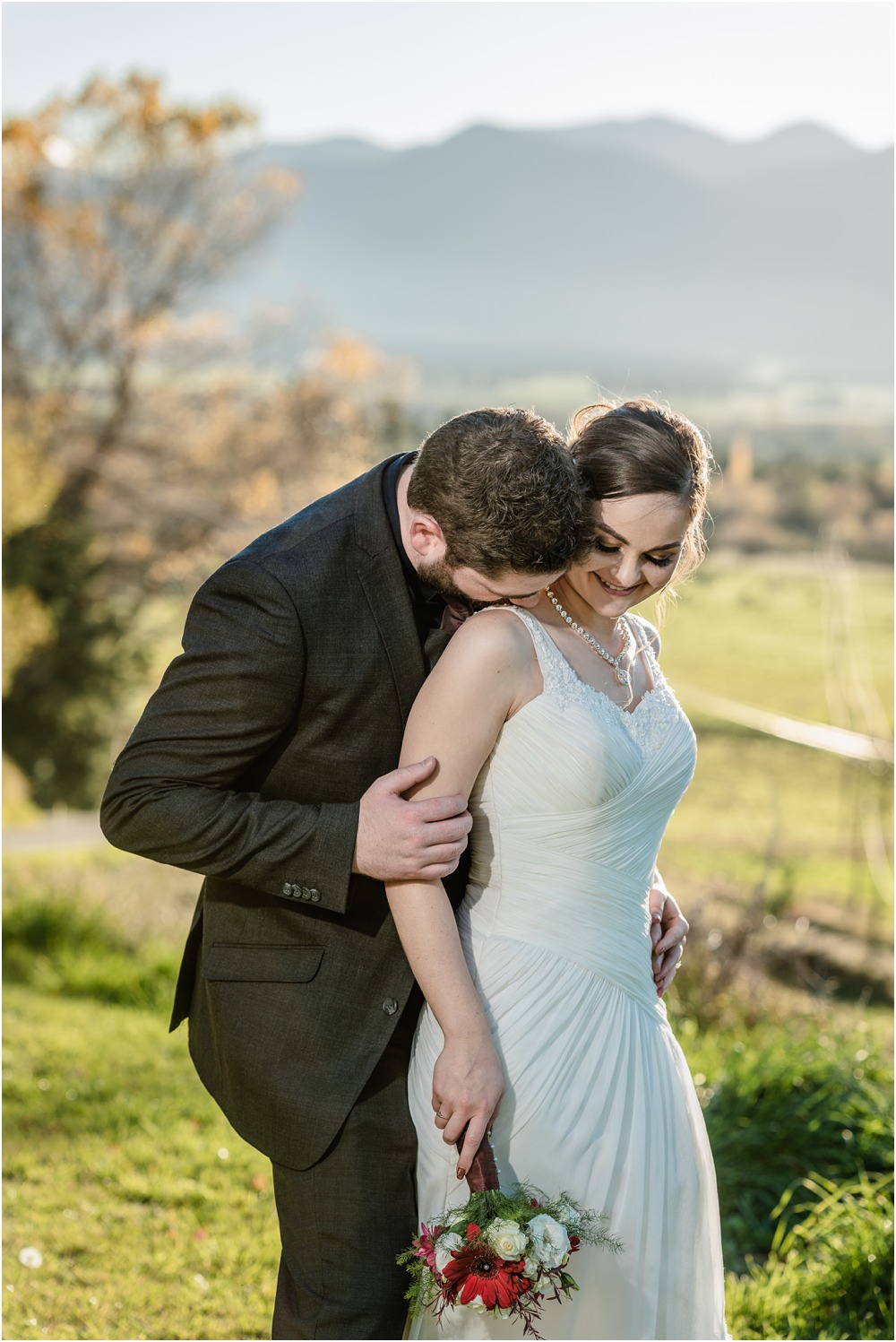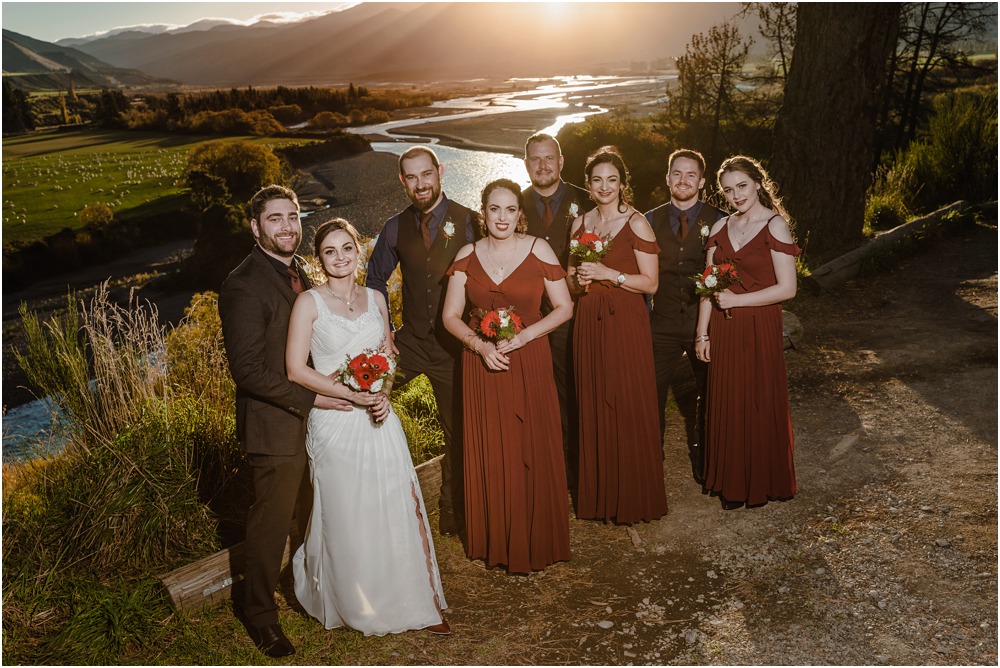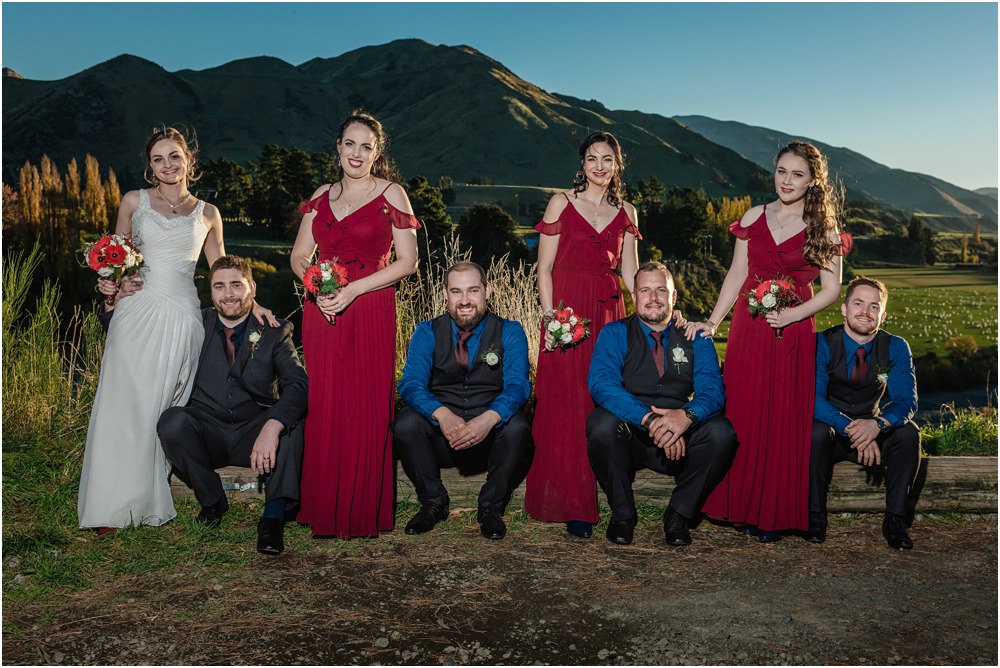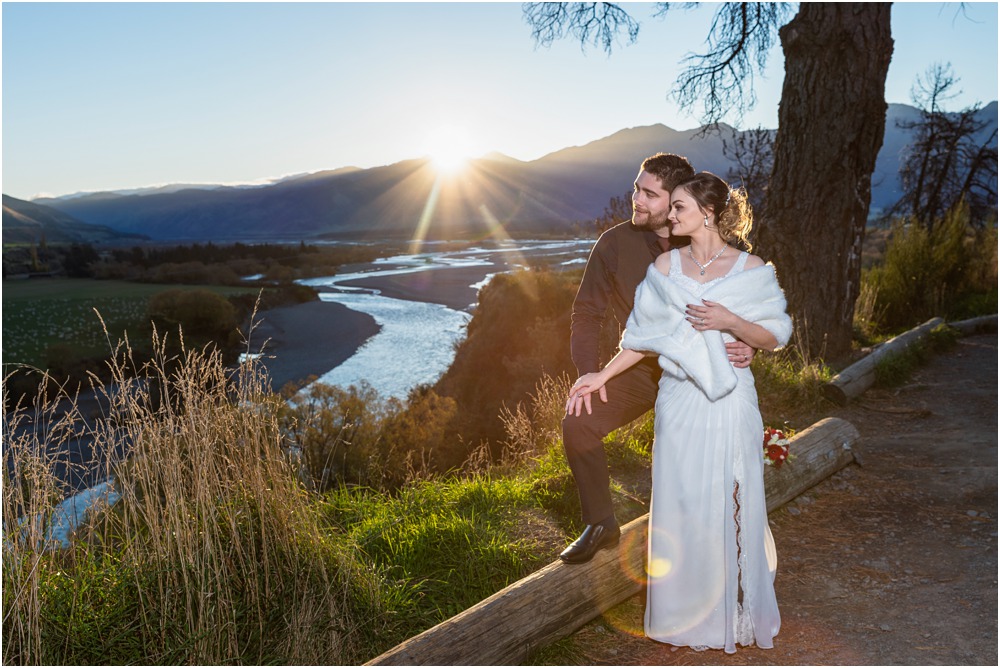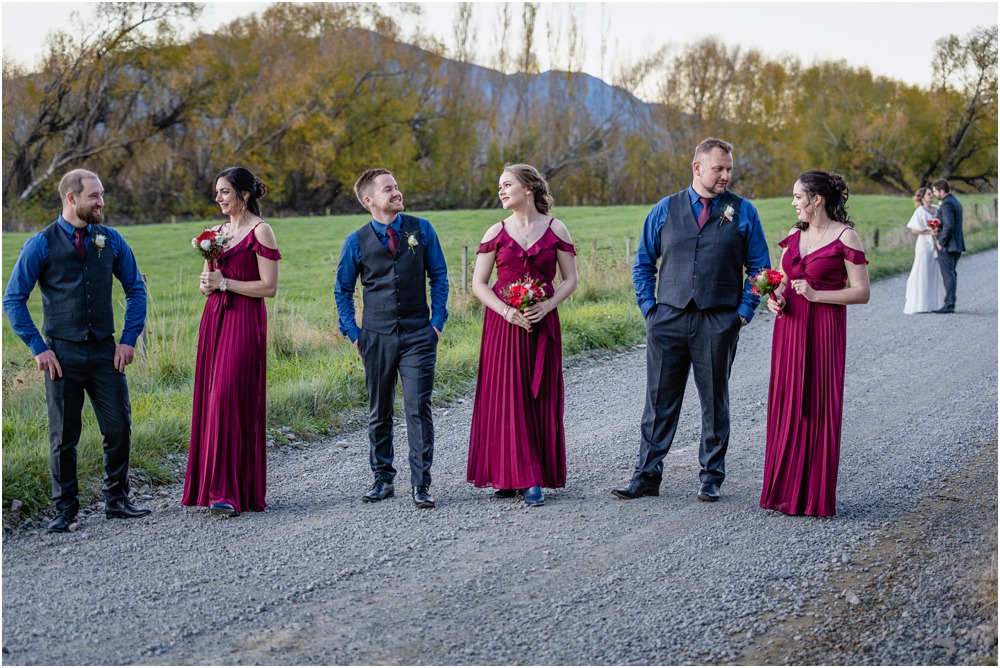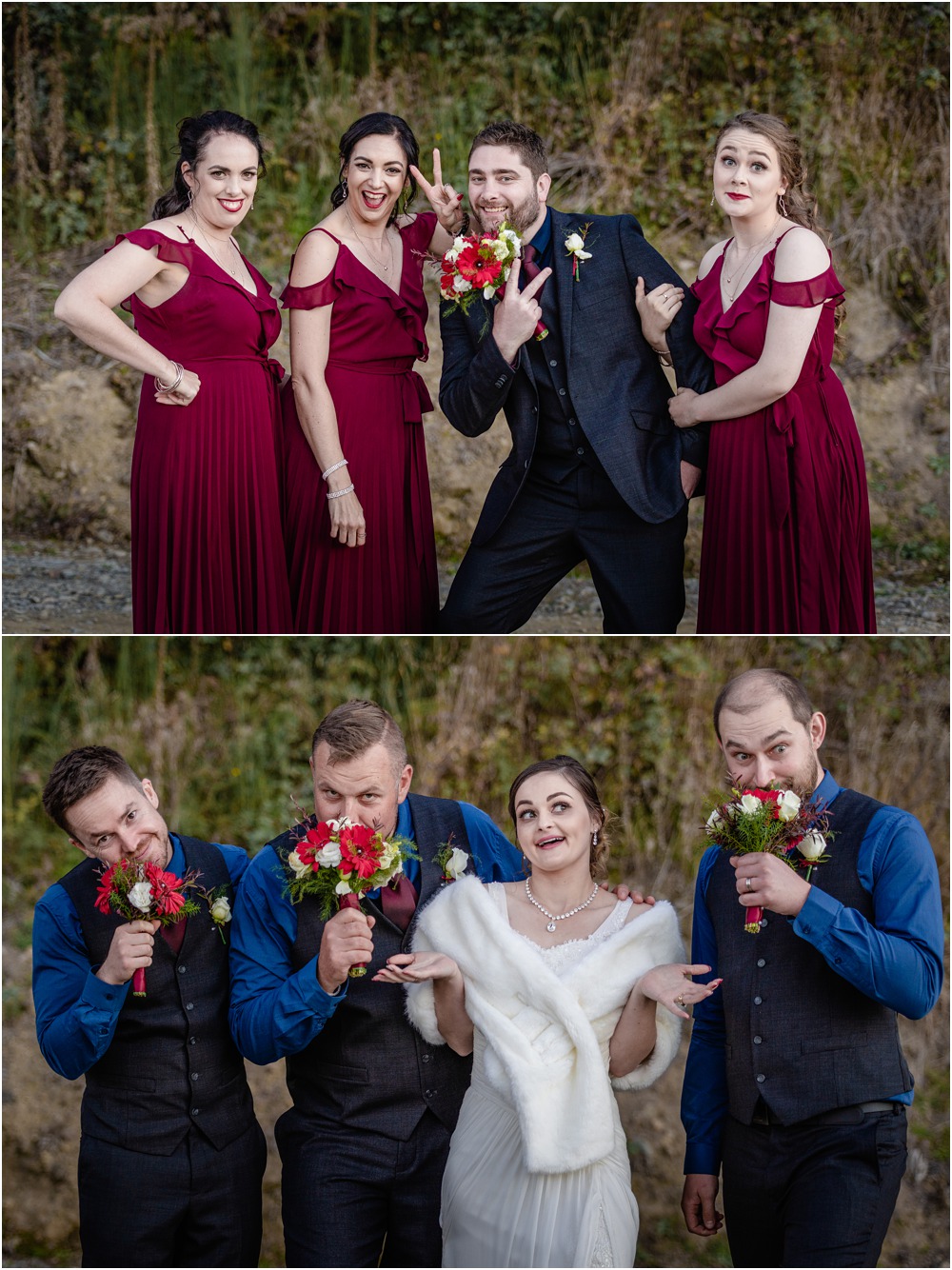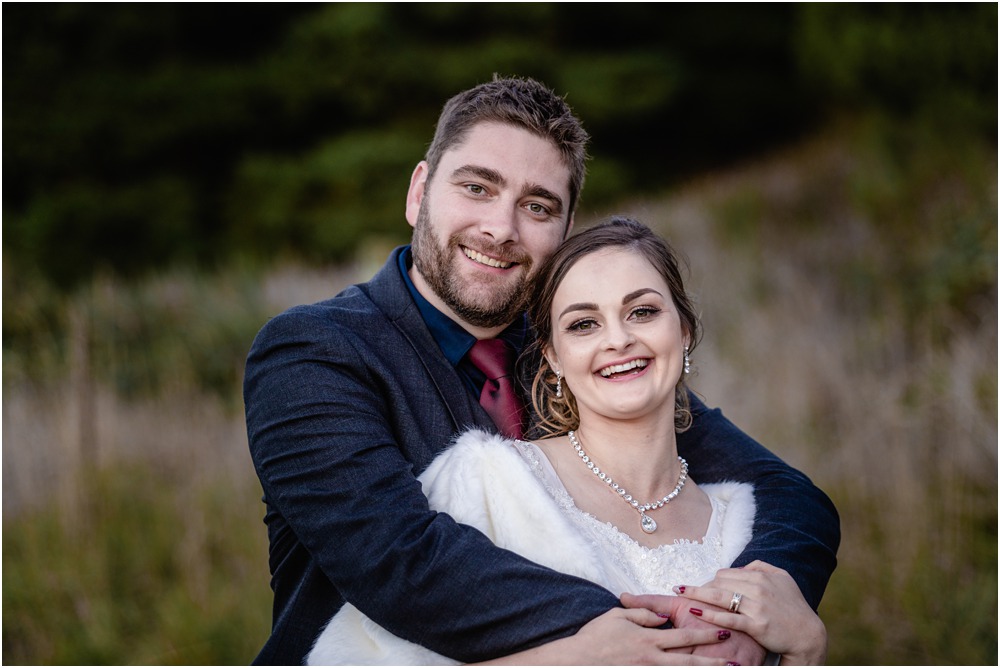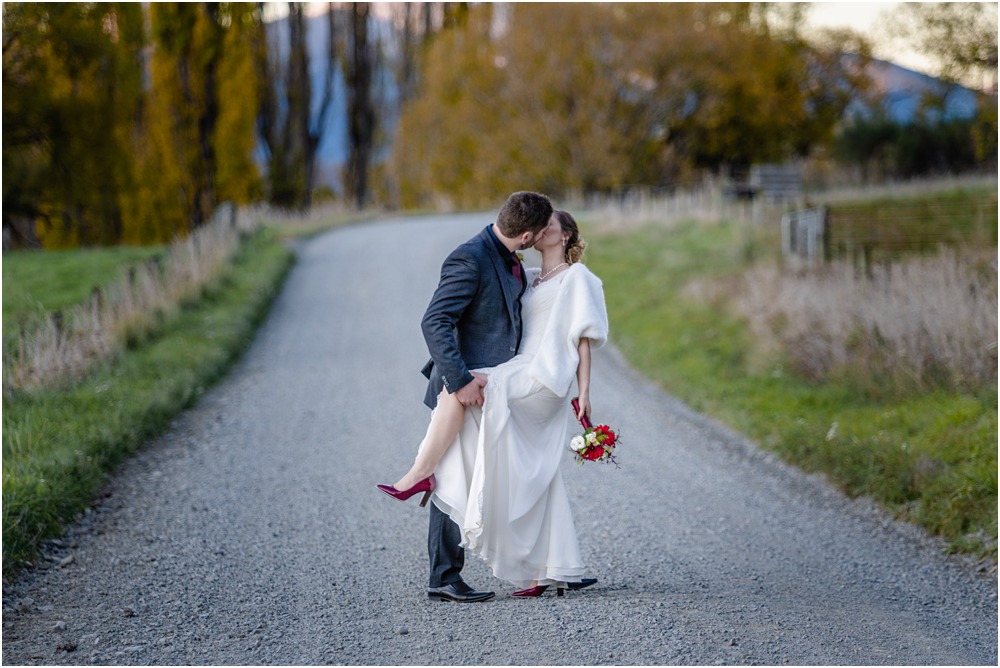 The Reception at Braemar Lodge
The wedding reception took place at the same location, Braemar Lodge, in the venue's spacious dining room. The tables were decorated with flowers, keepsakes, glassware, and cutlery with placements in a fashionable manner, it was flamboyant.
It was a beautifully sunny day, which every couple hopes for on their wedding day.
With the guests hanging around and playing games on the lawn, we wandered off with the bridal party, from the venue to shoot some fun and creative portraits. Some of my favorite photos from the portrait shoot are of the couple just outside the entrance to the property, with the couple standing with their backs to the sun just loving each other and a background of autumn coloured trees. 
For dinner, they had Entree choices of Chef's Seasonal Soup (which I had) and Caramelised Balsamic and Red Onion Tart with Goat's Cheese. Mains choice – Herb Crusted Salmon, rocket arugula citrus sauce confit of tomatoes (my preference) or Slow cooked Canterbury lamb rump, roasted Mediterranean vegetables, mint pea, and red capsicum. 
Desert was a buffet table, and the whole meal was absolutely divine and catered plus served by the Braemar Lodge stuff.
After the meal there were a few speeches, then the couple played the popular wedding shoe game followed by their first dance which kicked off the dance party.
Just before leaving, I took the couple to a quiet and beautiful part of the Lodge, and we shot some night photos and during the shoot, included their four Sydney Silkies in some of the images. We opted to stay indoors for the shoot as the temperature outside had dropped considerably.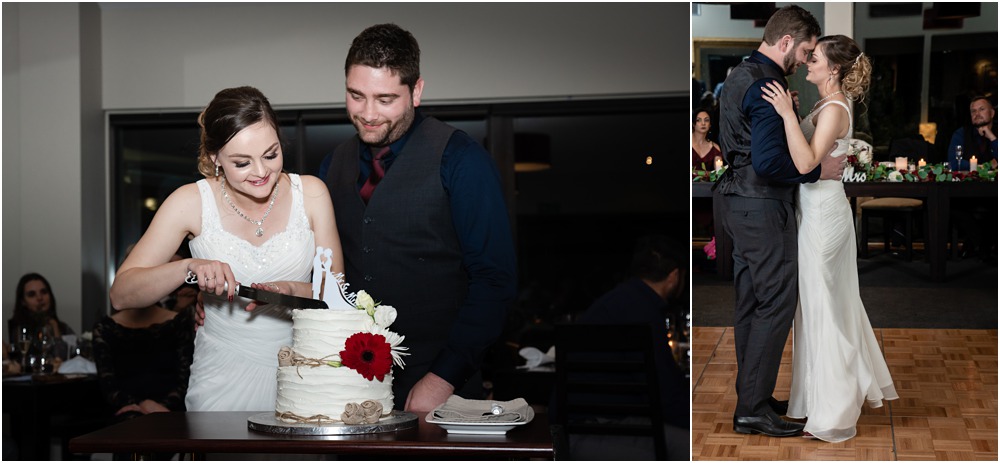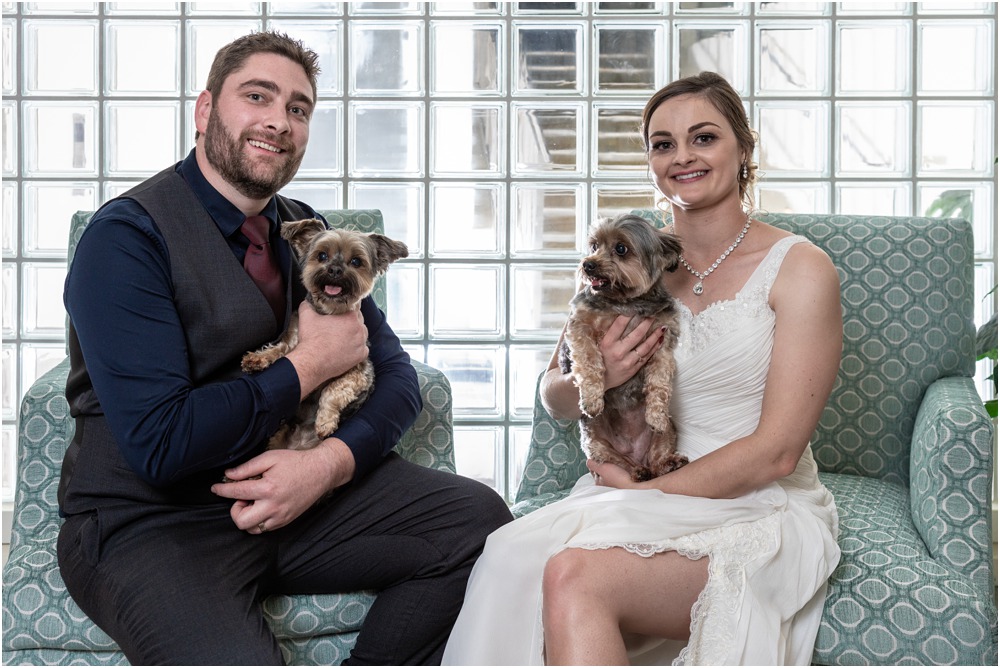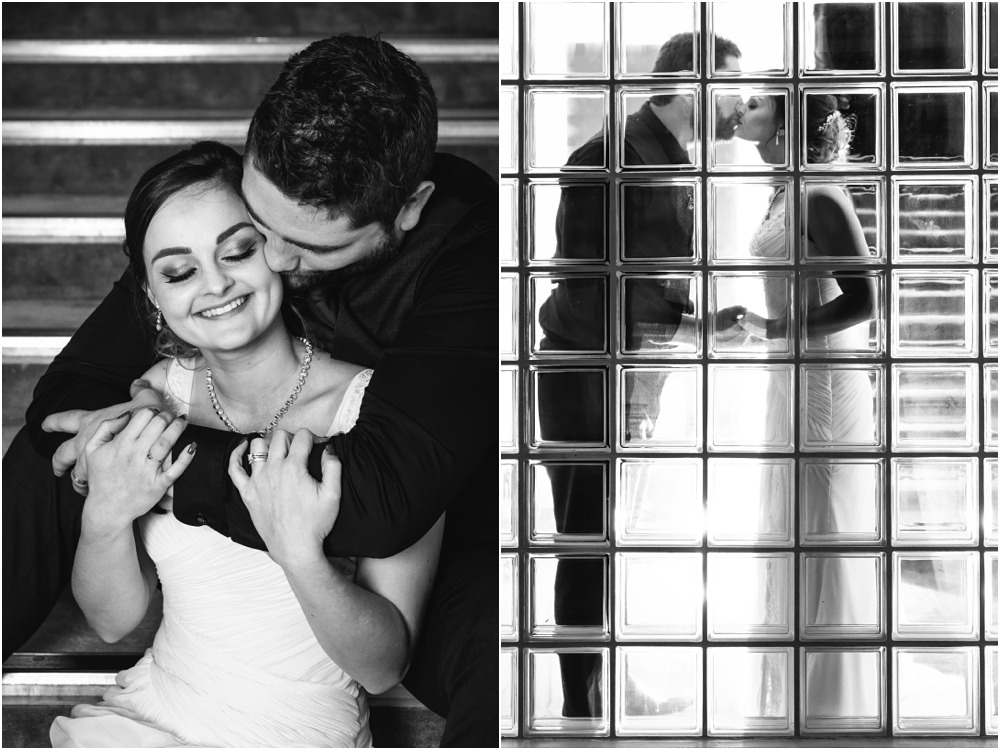 Wedding Vendors
Venue: Braemar Lodge
Dress: Robyn Cliffe
Band: Spotify Playlist
Photography: Pip and Oz Photography