Harpers Homestead Wedding – Shabby Chic – Barn – Autumn – Emily | David
Emily and David got married in autumn at the spectacular Harpers Homestead Wedding Venue. Harpers is situated in North Canterbury just over the Waimakariri River. 
They chose Harpers Homestead because it spacious and has so many options for photos. The moment they set foot on the venue, they fell in love with it.
When we shot Emily and David's Wedding  at  Harpers Homestead, it was our first time Photographing a wedding at the venue.
 The staff are so lovely. We loved the decor inside the house where the bride got ready. The venue has plentiful more photo ops in and around the buildings and grounds.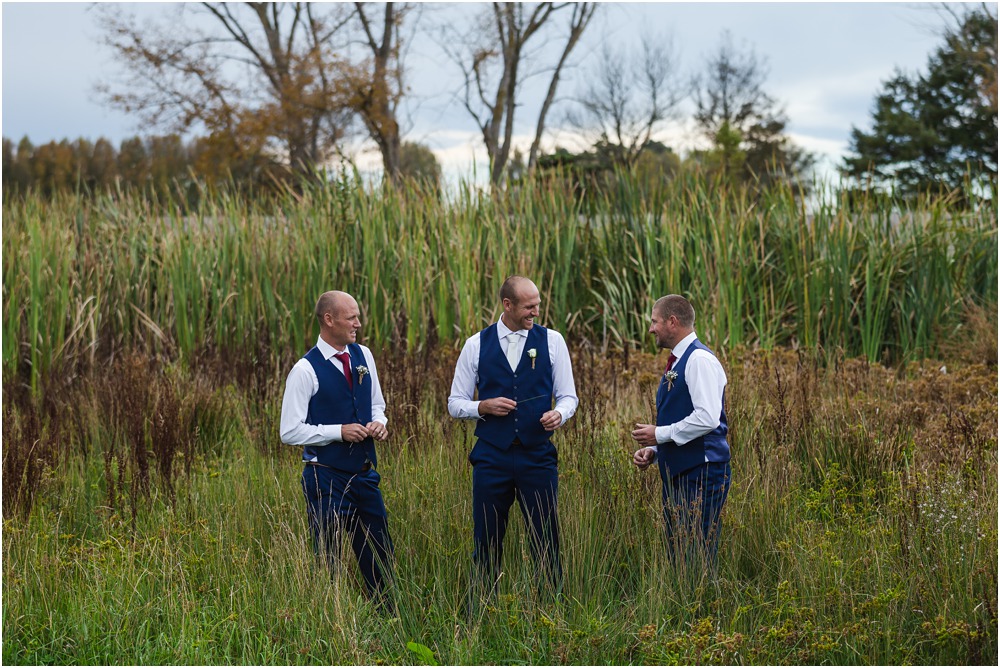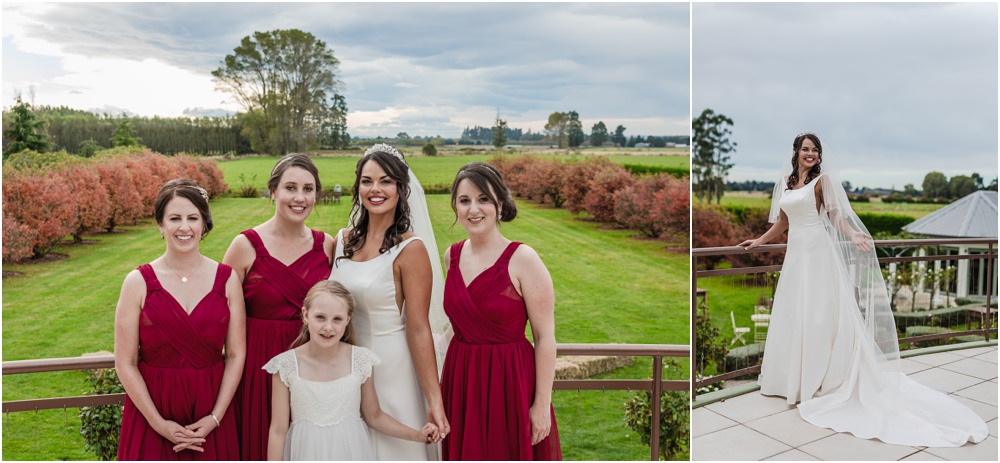 The Ceremony
The Bride and Groom had their Wedding ceremony at Harpers Homestead. Having everything at one venue  was great because, it meant spending more time for mingling and catching up with their guests.
David could not hide his emotions and tears ran down his cheeks, when Emily walked down the aisle. Emily and her Dad got set off into tears because they saw the Groom crying.
Emily and David's Harpers Homestead Wedding was an intimate affair and the ceremony was held on the venue's beautiful back lawn.
The lawn was flanked by a row of trees on either side with a stream running at the end on the rows of trees. The trees displayed their beautiful autumn colours and made stunning framing for the ceremony.
During the ceremony, Emily's sister, who had traveled from the UK for the wedding shared a heartfelt reading.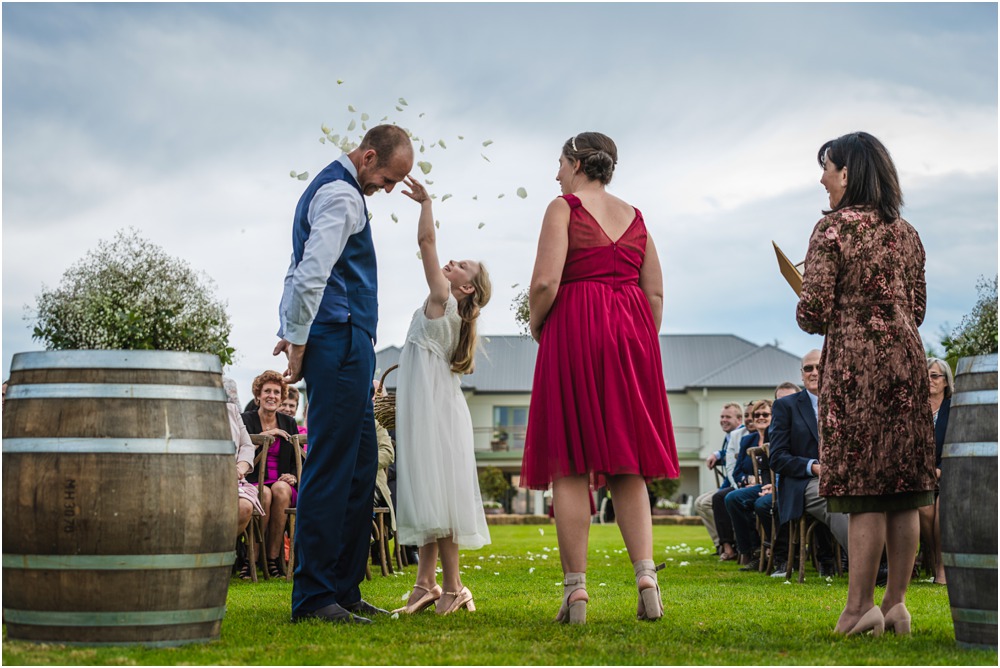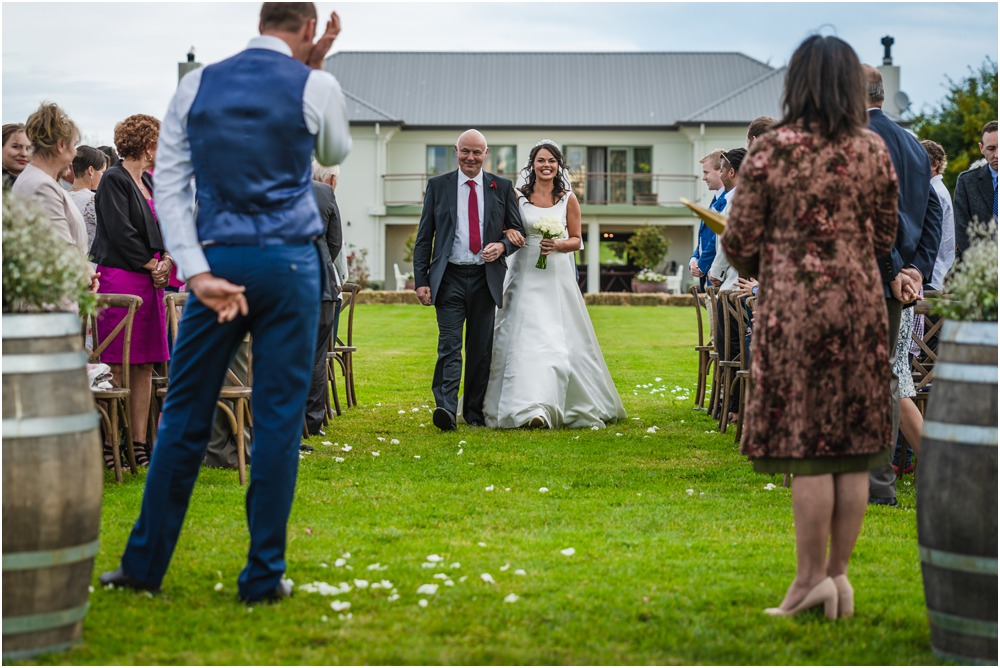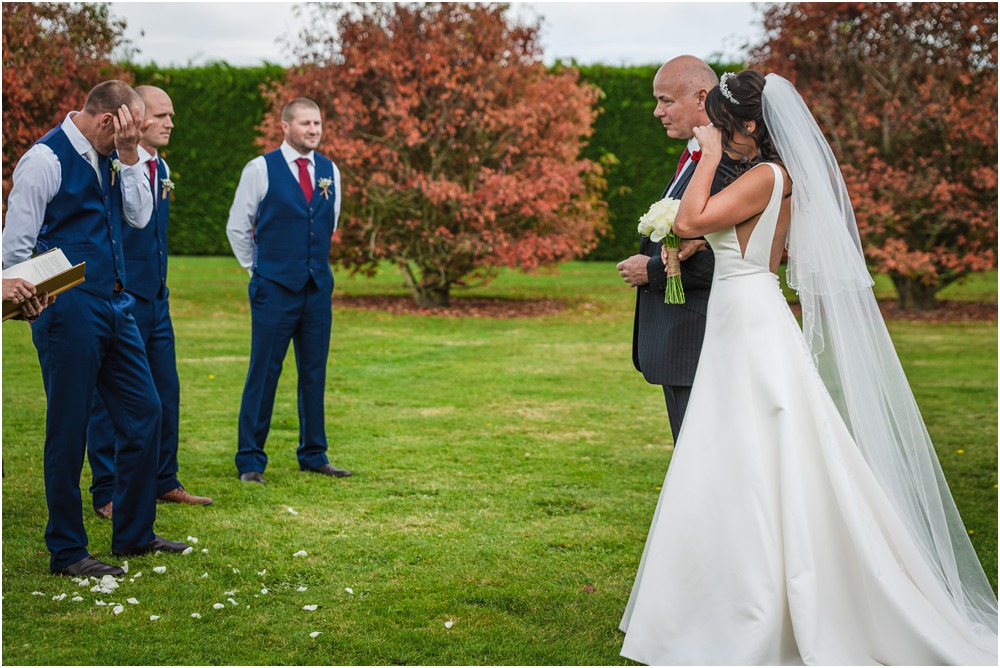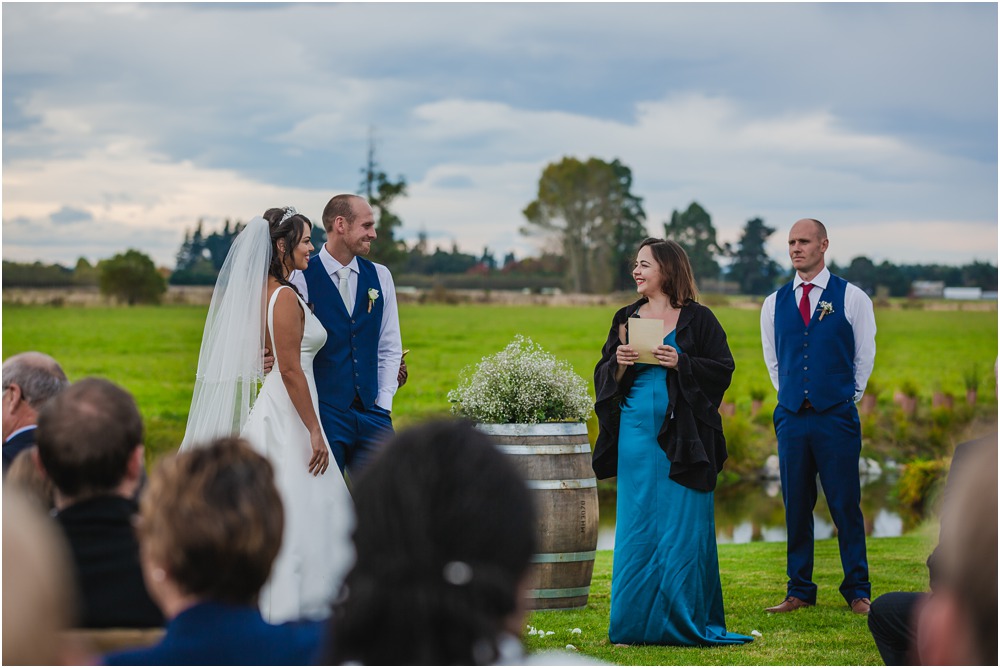 Wedding Reception
The reception was held in a lovely shabby chic looking barn which has a high roof and ample amount of space for the guests.
The venue was decorated with wood and autumn leaves to celebrate the season the wedding was held.
Hilarious speeches followed before the couple cut their wedding cake, and the cake looked and tasted divine!!! It has become a tradition to have a taste of the wedding cake. 
The wedding couple's first dance opened up the dance floor to the guests to show their best dance moves. We finished off the evening with some playful night shots under the oak trees just outside the barn.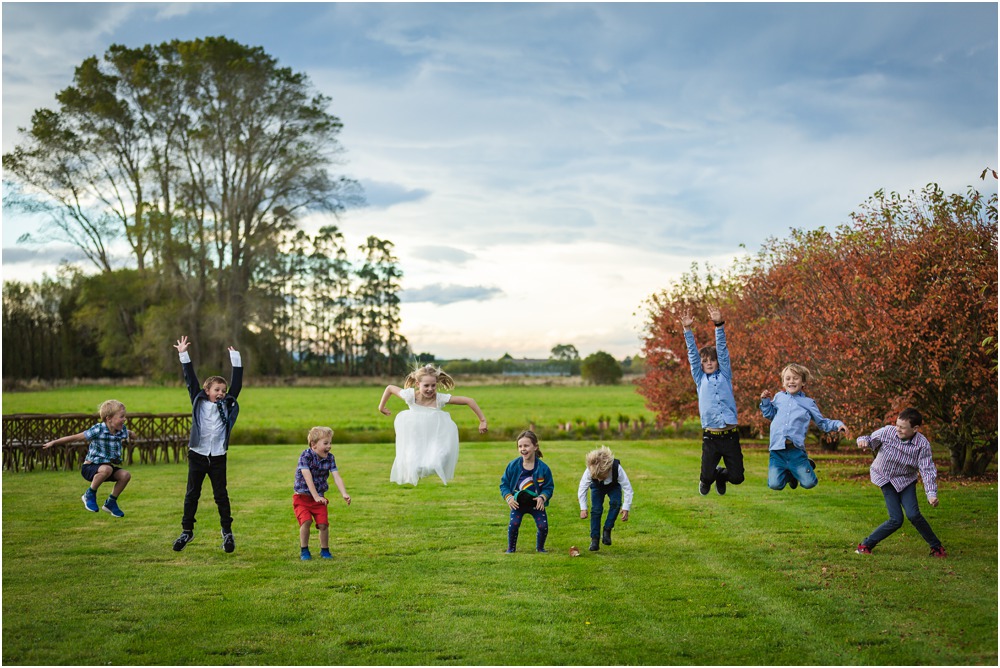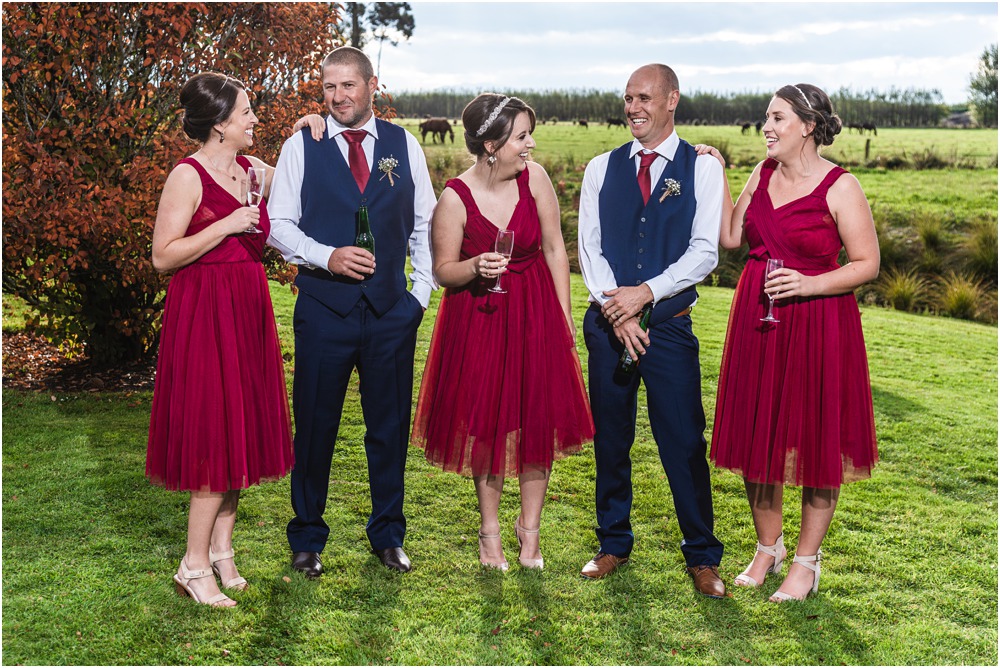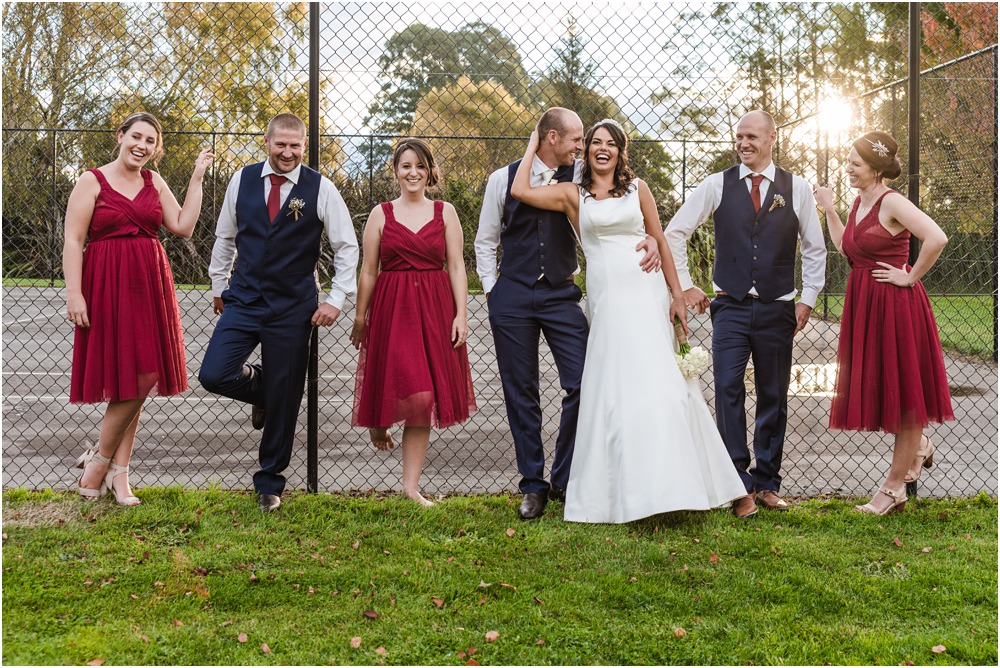 Wedding Couple
For her Harpers Homestead Wedding, Emily wore a classic elegant satin wedding dress with no embellishments.
David wore navy blue pants, a white shirt, a waistcoat to match and an ivory tie, and they both looked dapper.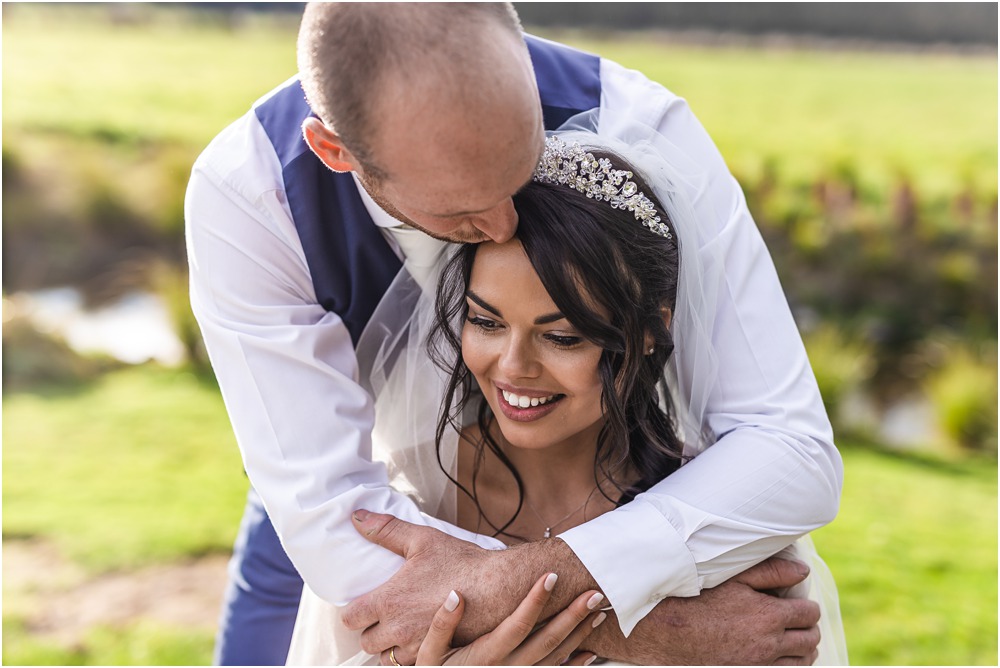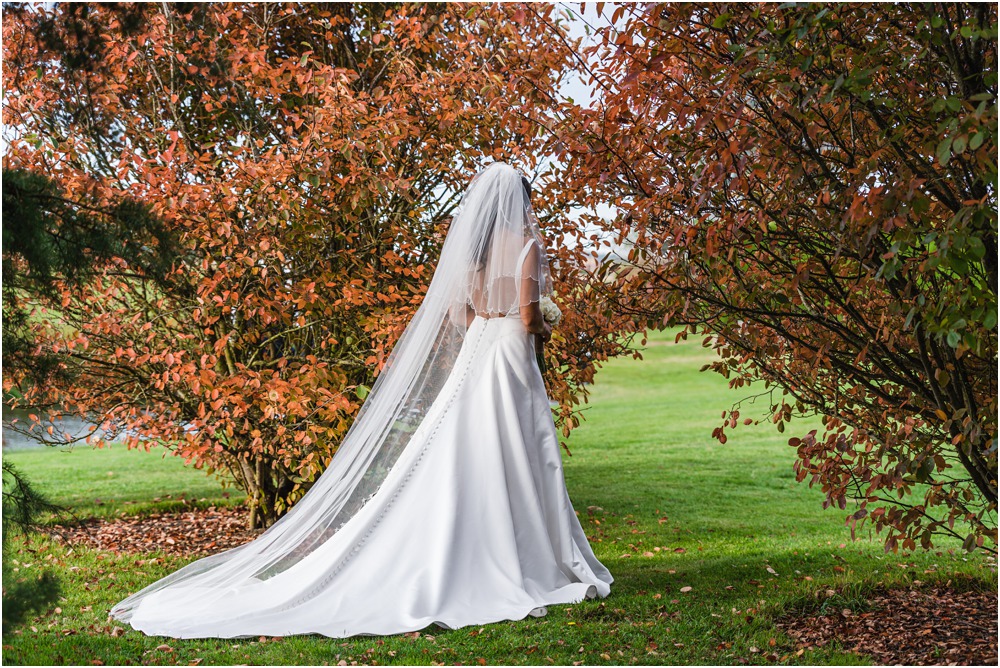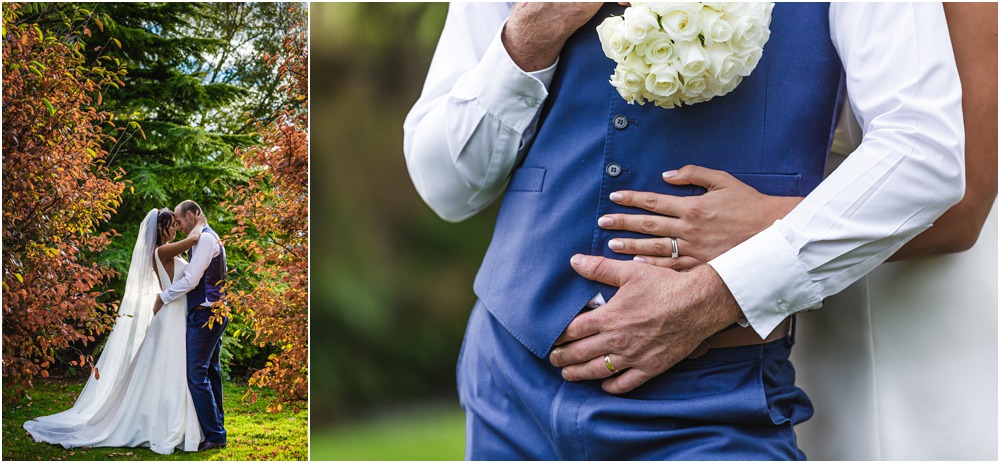 Wedding Suppliers:
Music: iPad Playlist