Classic – Rustic – Lacebark Wedding Photos – Ohoka – Hannah | Daniel
Here is a little introduction of how these Lacebark Wedding Photos came to be!
We first met Hannah & Daniel about a year before their wedding. They don't live in Christchurch but had been up in Christchurch for Christmas with family, it was perfect timing.
The first thing I remember from meeting them was their two gorgeous wee girls. We were so excited for them when we got a phone call just over a month later to tell us they were expecting their third Child!!!
Getting Ready at Lacebark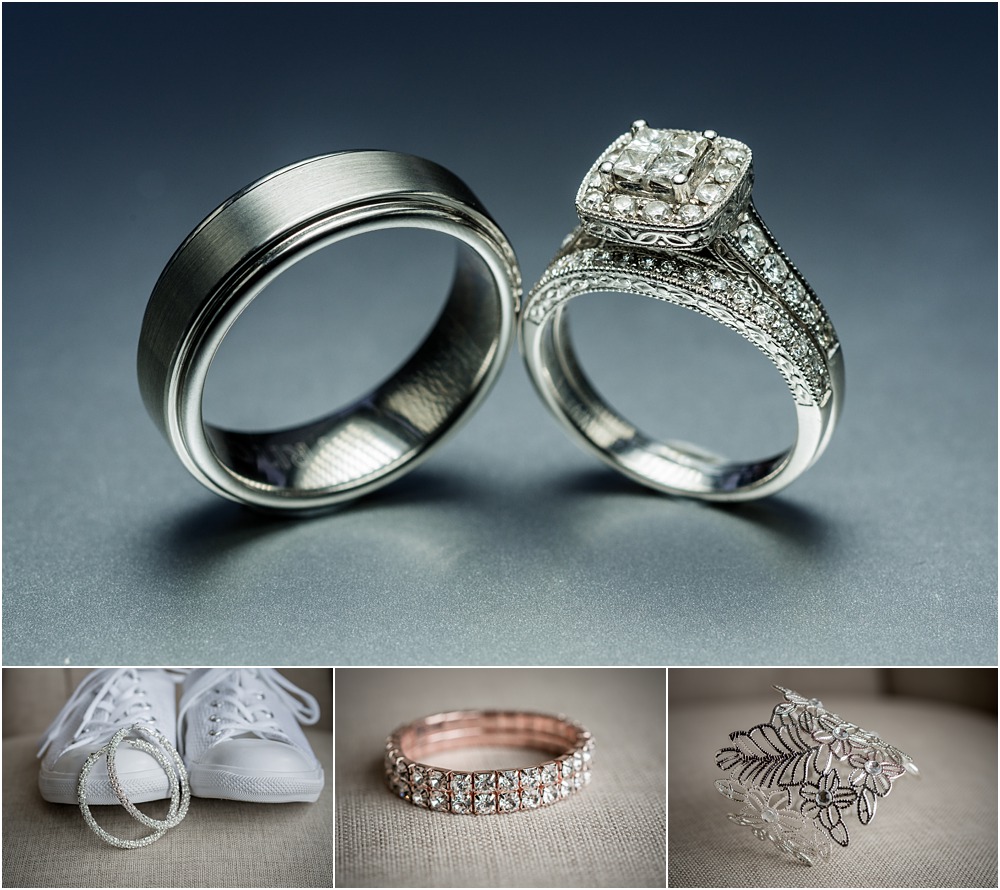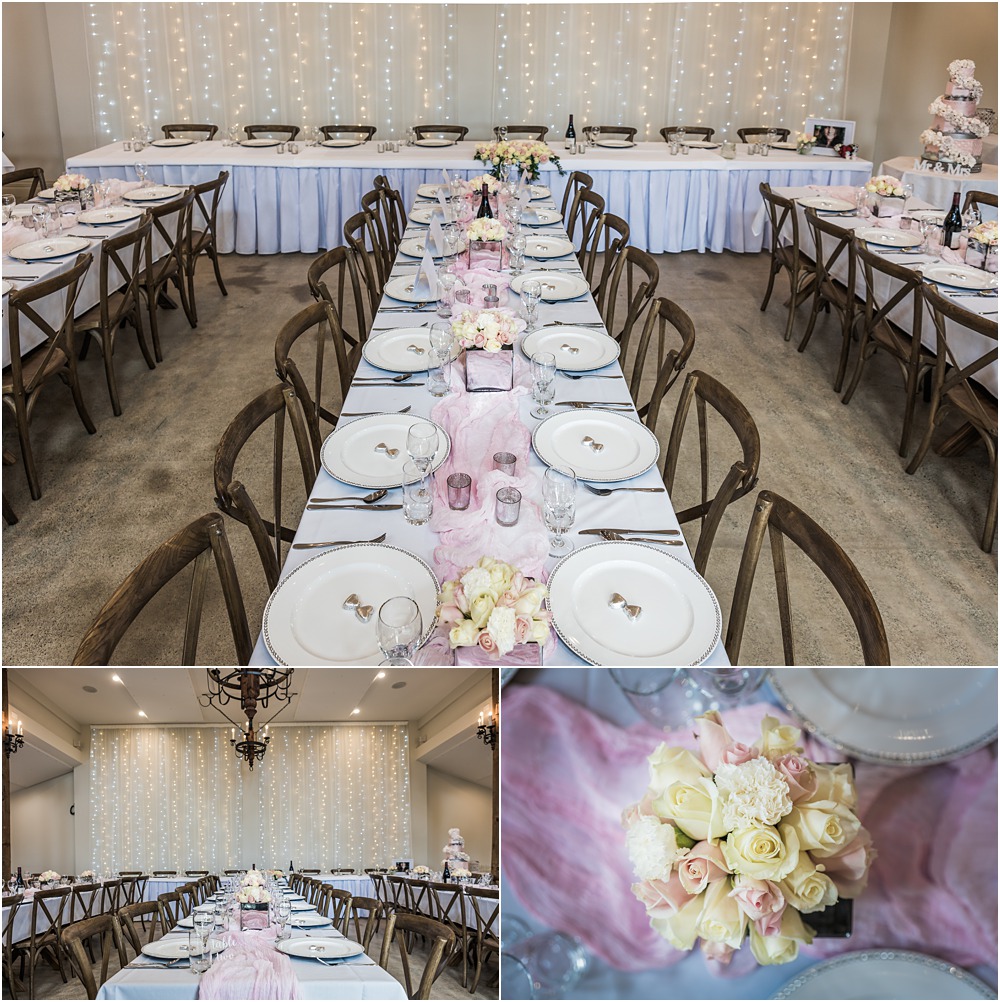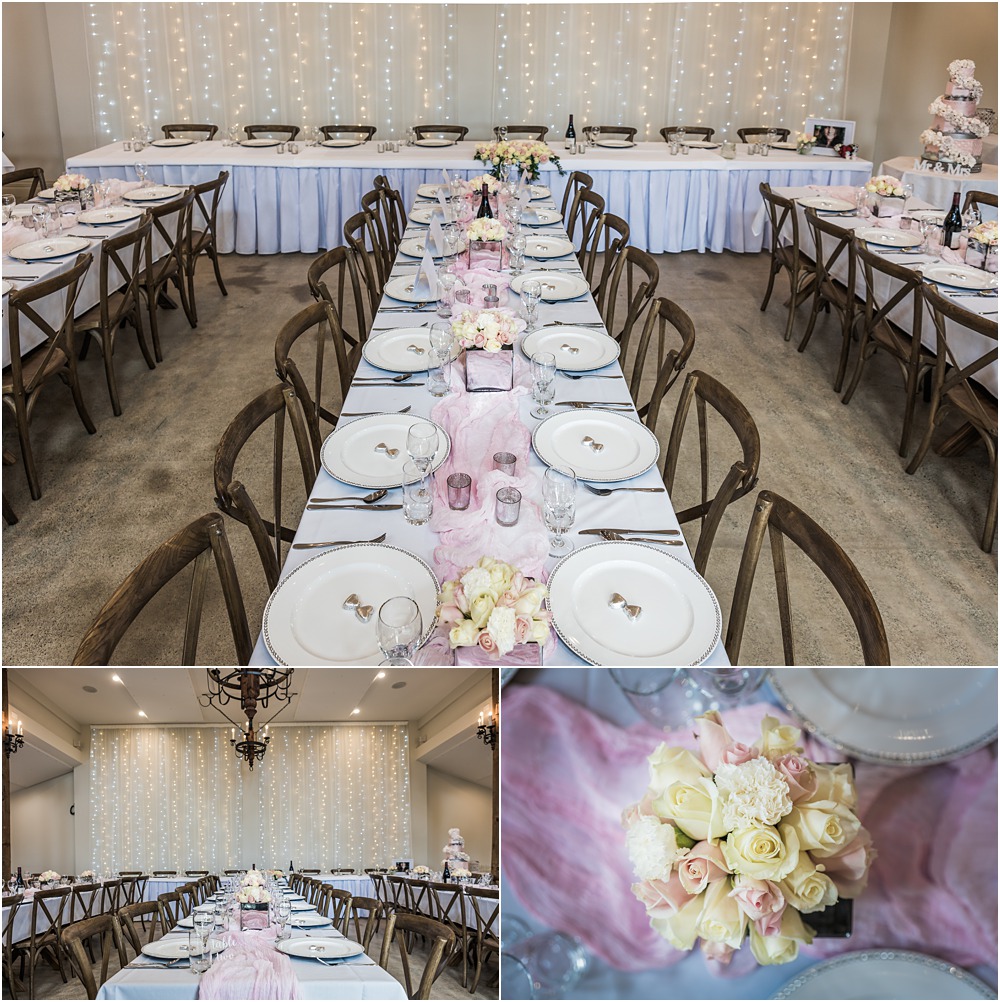 The wedding day started with Oz and I heading to photograph the girls getting ready on site at Lacebark.
At Lacebark they have a gorgeous bridal suite that can be used on the day for wedding prepations and also provides accommodation for the night of the wedding.
It was a very relaxed morning with the girls having some nibbles, bubbles and some laughs while they got thier makeup and hair done.

I left Oz with the girls while I went into Merivale to get some shots of the boys getting ready. When I got there the boys were having showers  so weren't quite ready to start getting dressed.

The boys didn't have shirts ironed so while they finished offs showers I ironed the shirts, prepared for them to put on once they were done.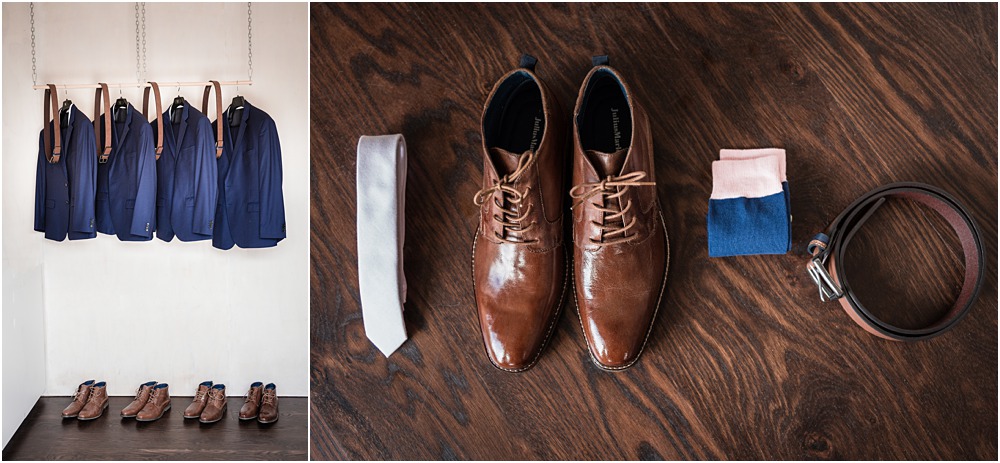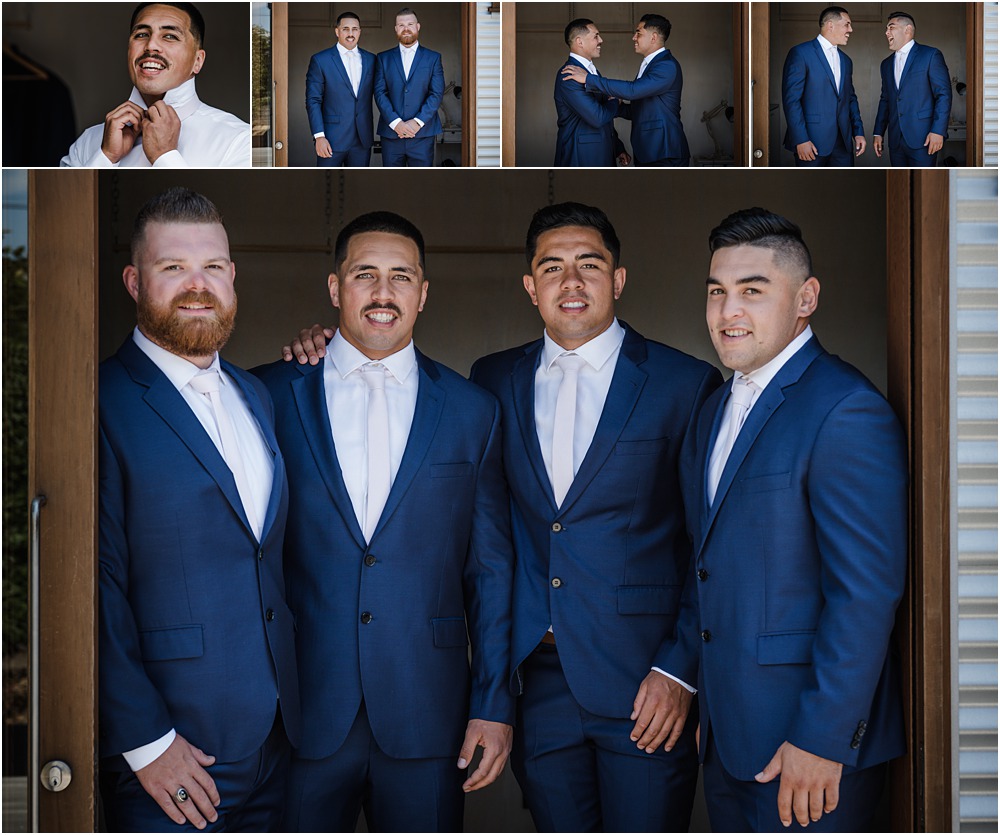 I spent about an hour with the boys before heading back to Hannah and her girls. 
I got back just in time for Hannah to get into her dress, and what a dress it was.
It's the dress we all dream of as little girls, really being a princess for the day. Hannah drapped herself in a classic strapeless wedding dress which had a detachable train. What an idea!!
We knew there would definitely be a fair bit of emotion on the wedding day.  
Hannah had lost her sister just two years ago, they were super close, so not an easy day to do without her.
It wasn't until the flowers arrived (Hannah had a photo of her sister in a small frame attached to her bouquet) that we realized how much emotion there would be. Even I couldn't hold back tears!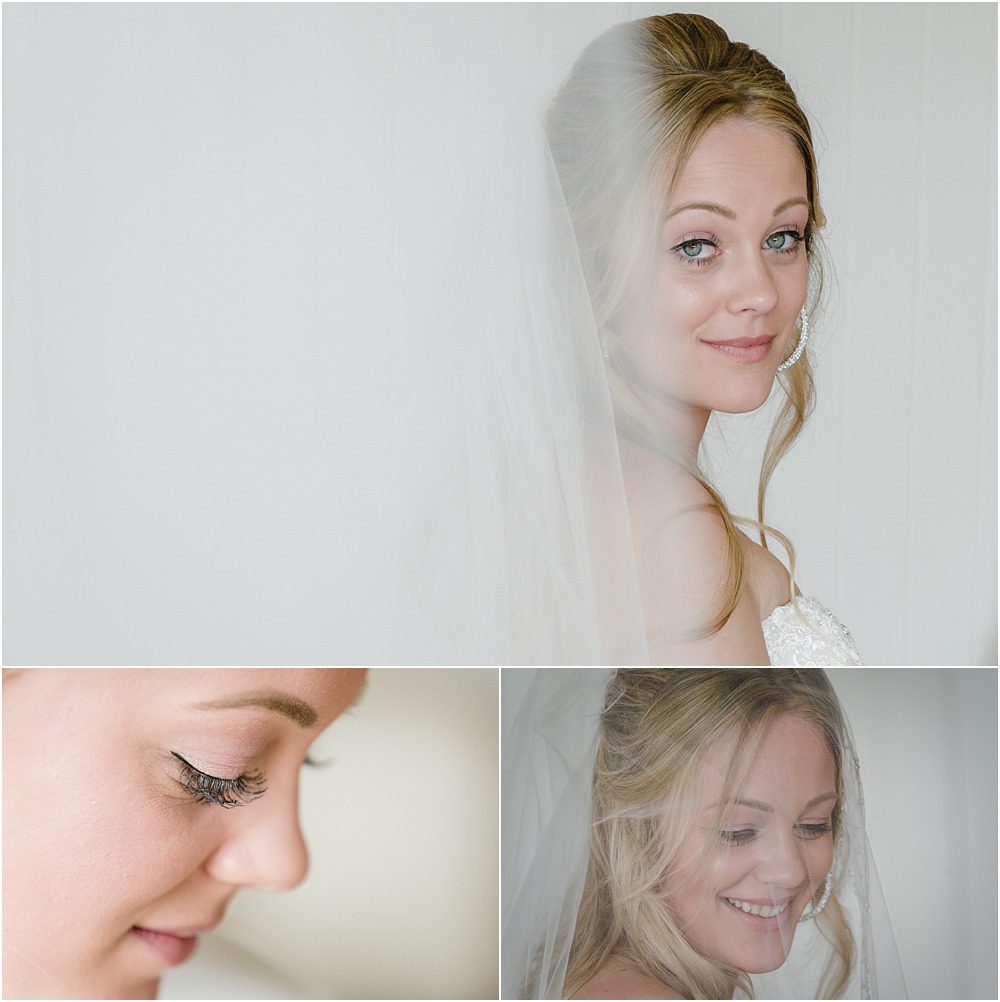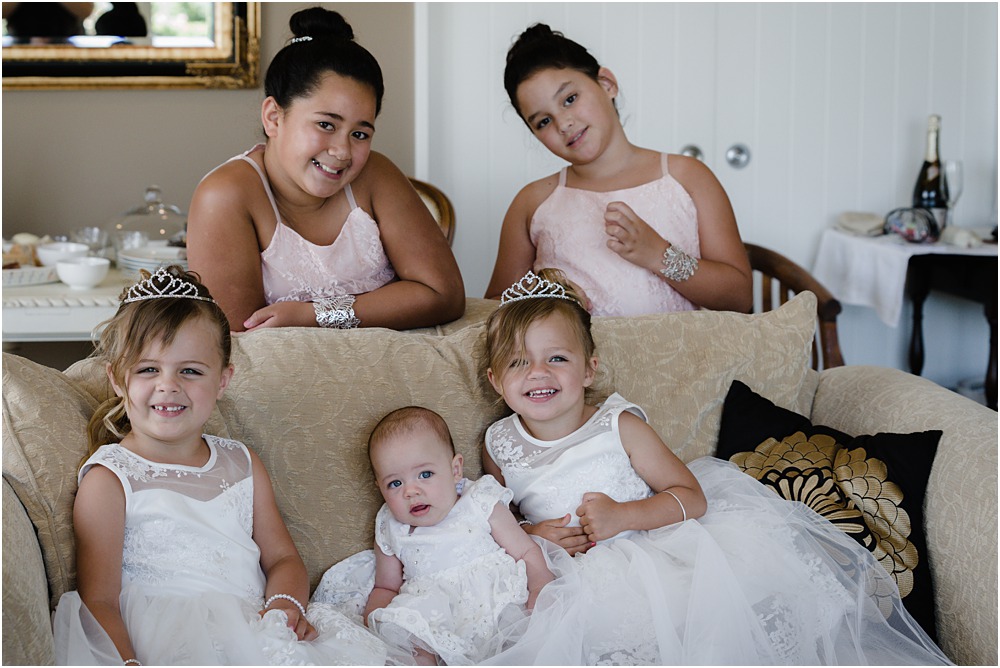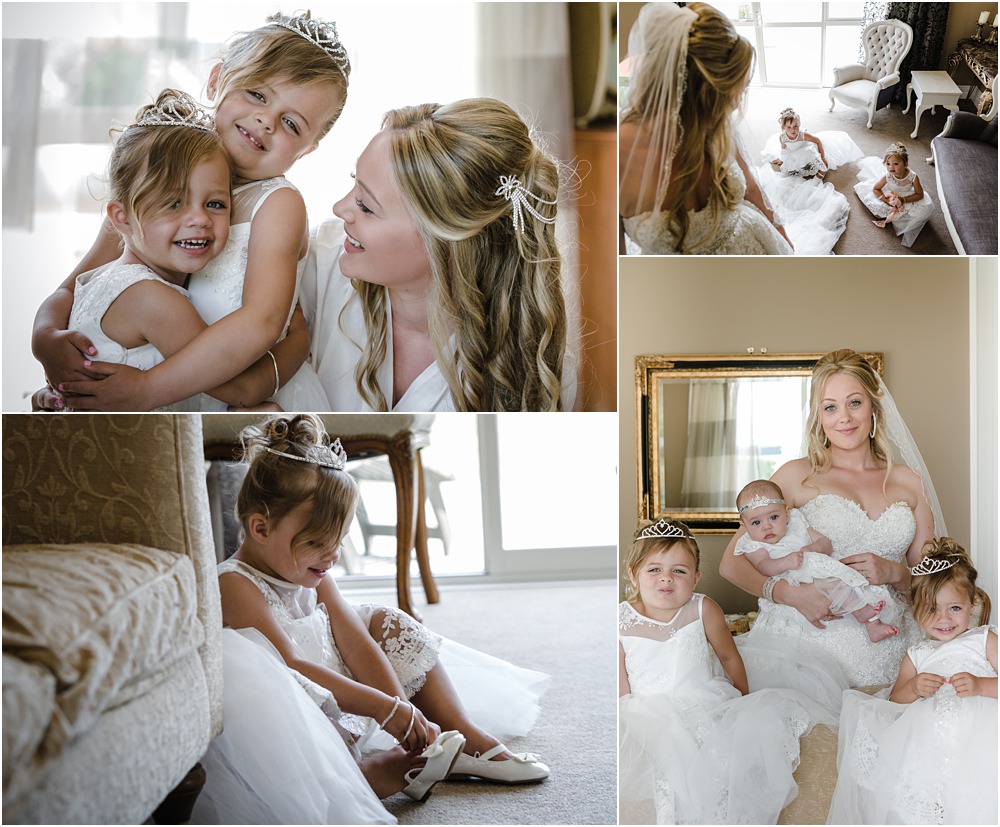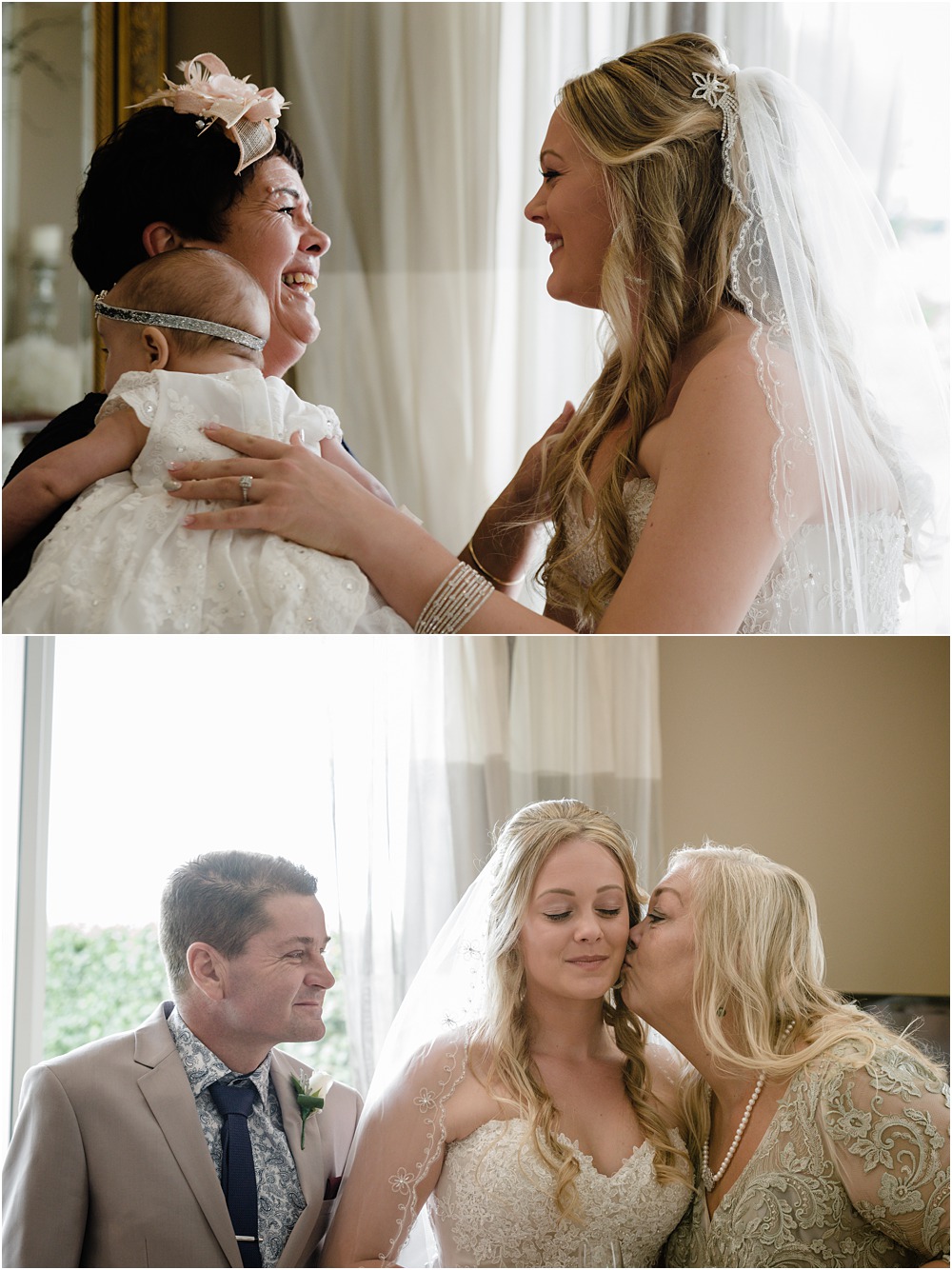 The Ceremony at the Gazebo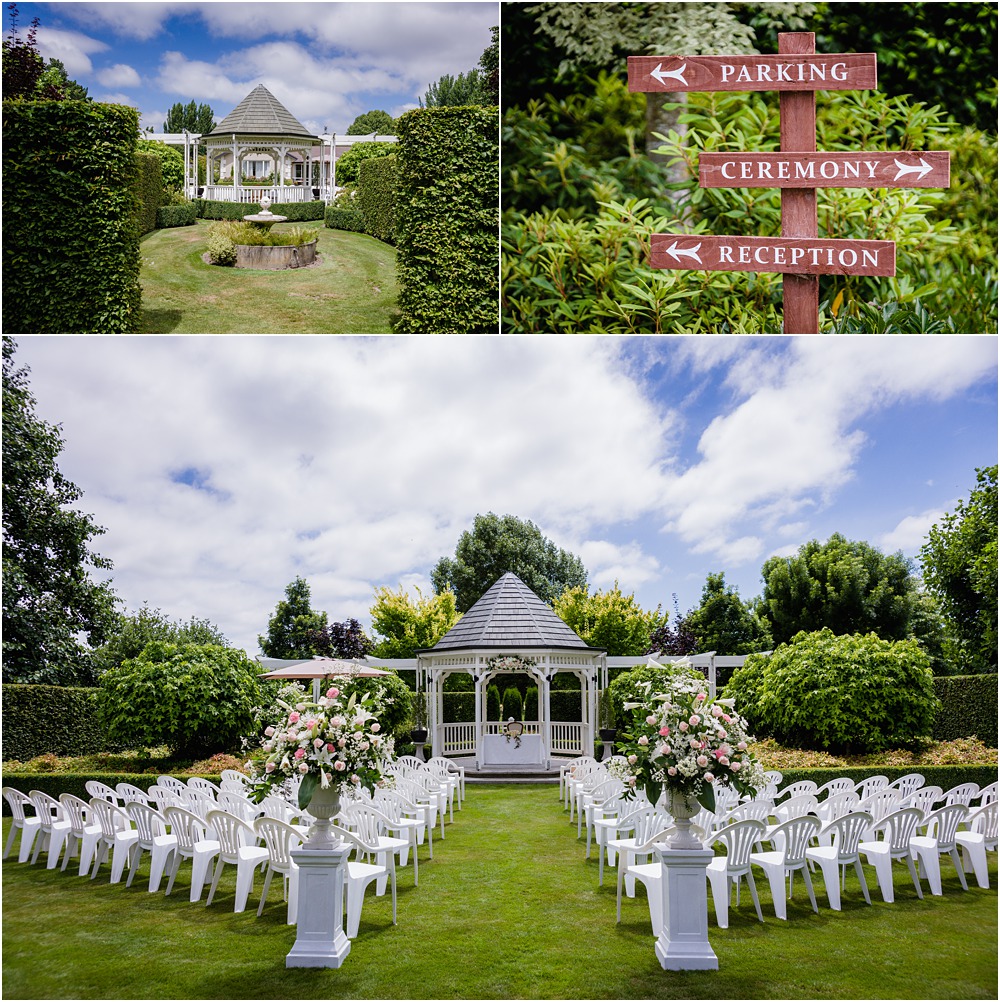 The weather was absolutely stunning, sun shining and hardly a cloud in the sky, perfect weather for an outdoor garden wedding.

The ceremony was beautiful, again a fair bit of emotion all around, particularly tear shedding from the bride and groom as she walked down the isle and as the couple exchanged their vows.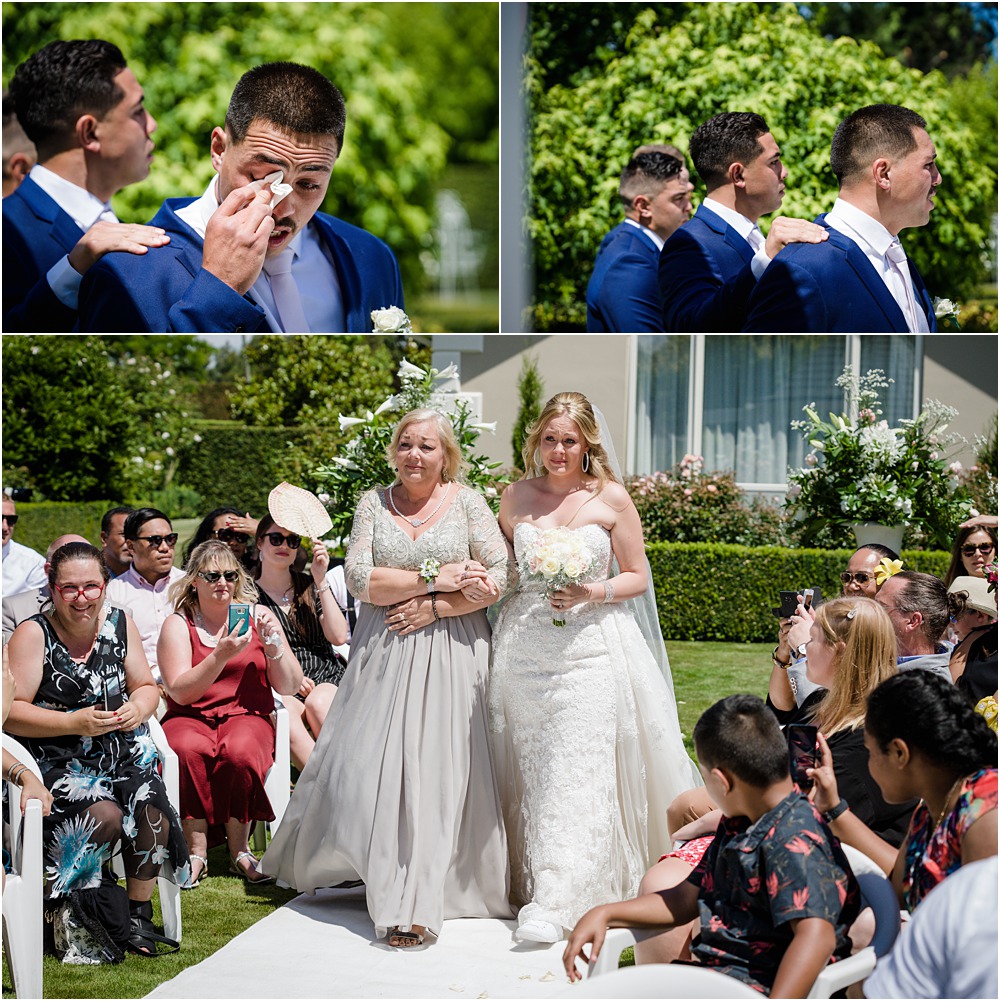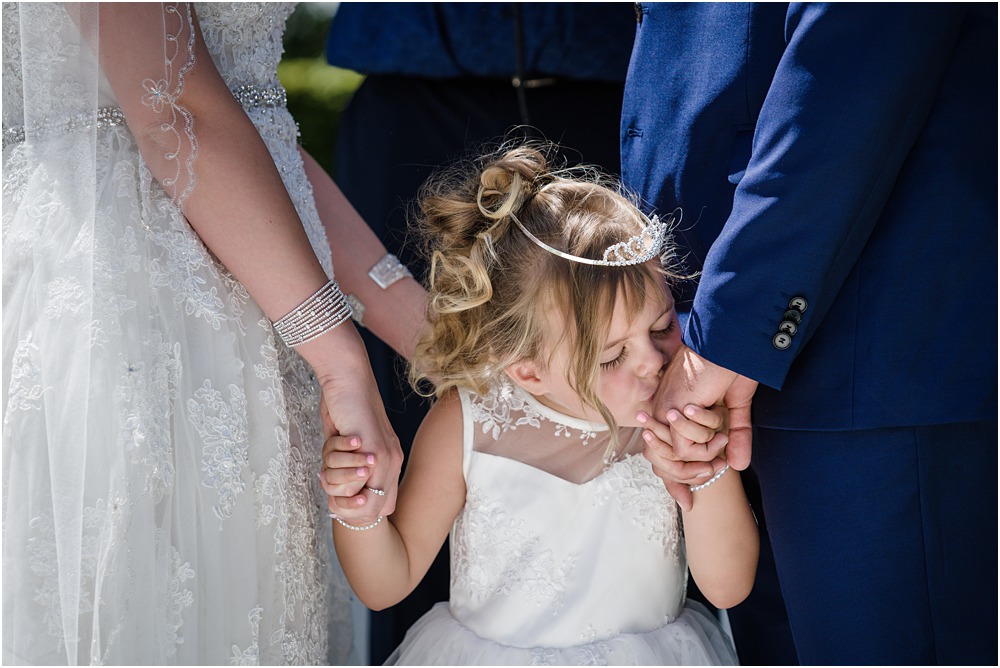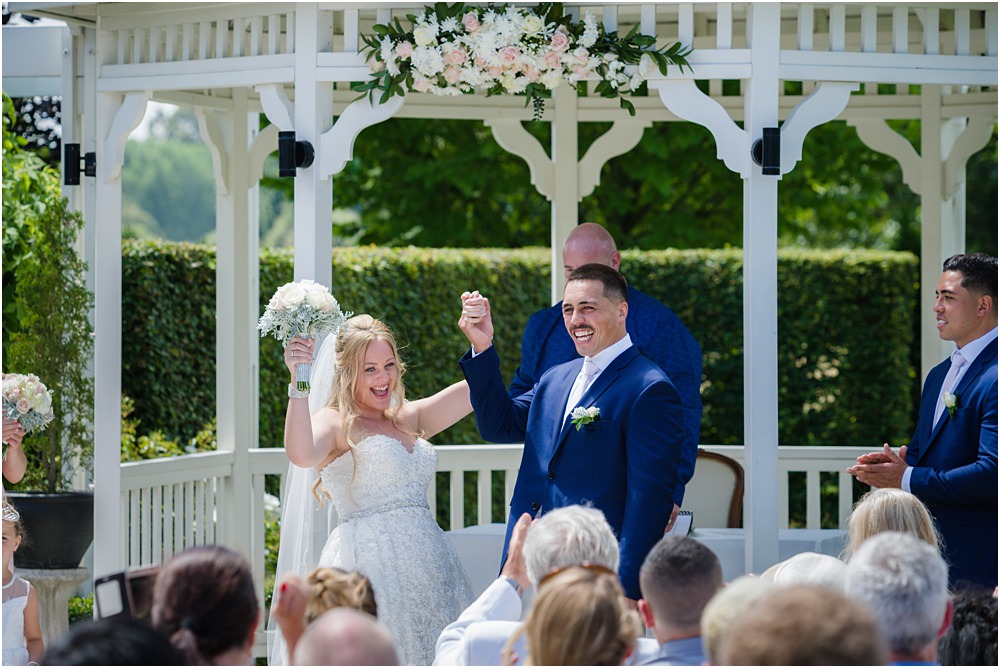 The bit that really sticks in my mind is a part where Daniel got down on one knee and read to his three wee girls about promises he was also made to them that day, hardly a dry eye around.
After the ceremony we went off for the bridal party photos, the remarkable thing about Lacebark is you don't need to go offsite for pictures if you don't want to, we stayed on site with these guys and just wandered around the property.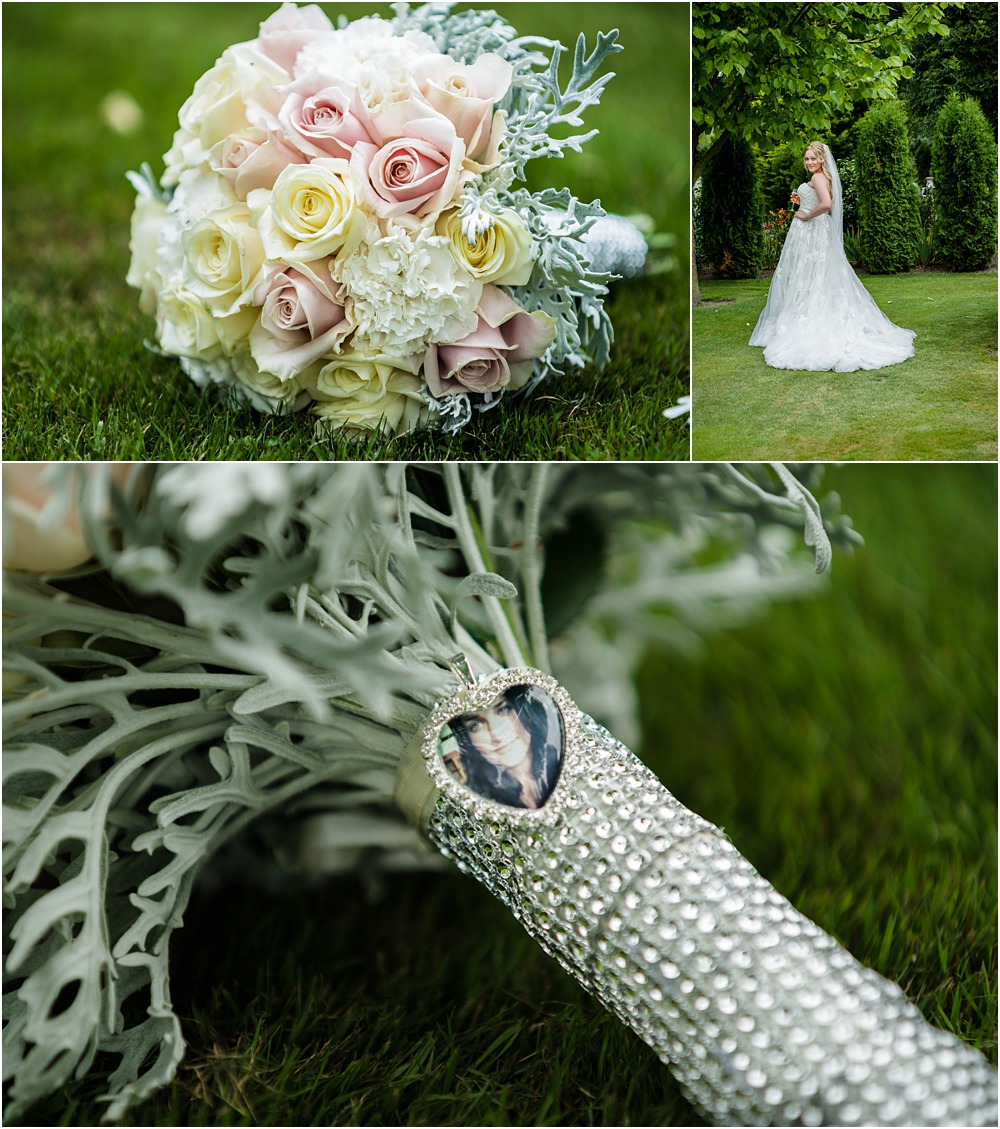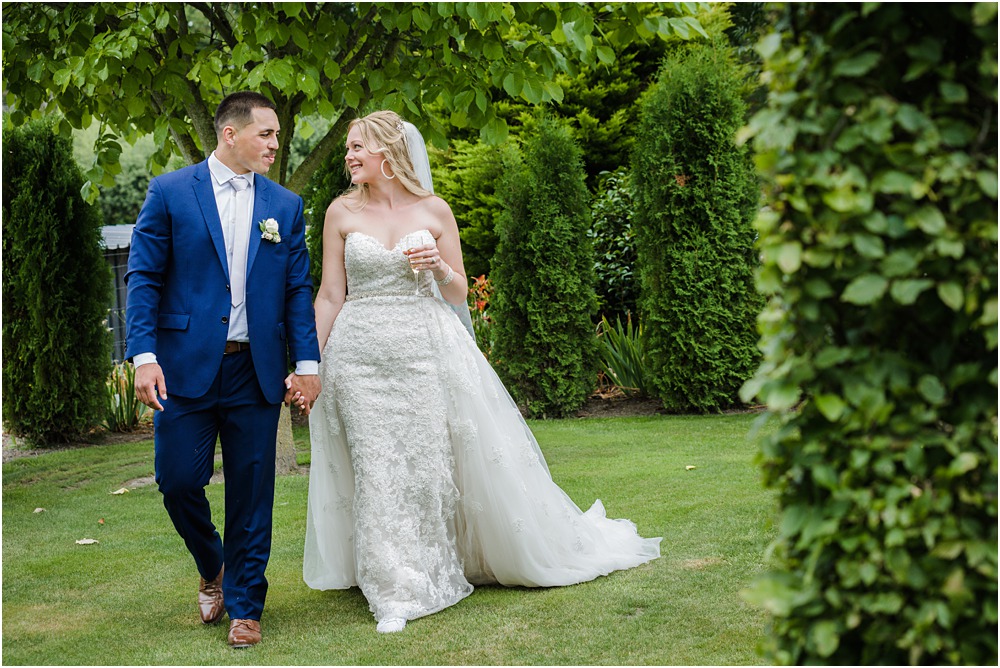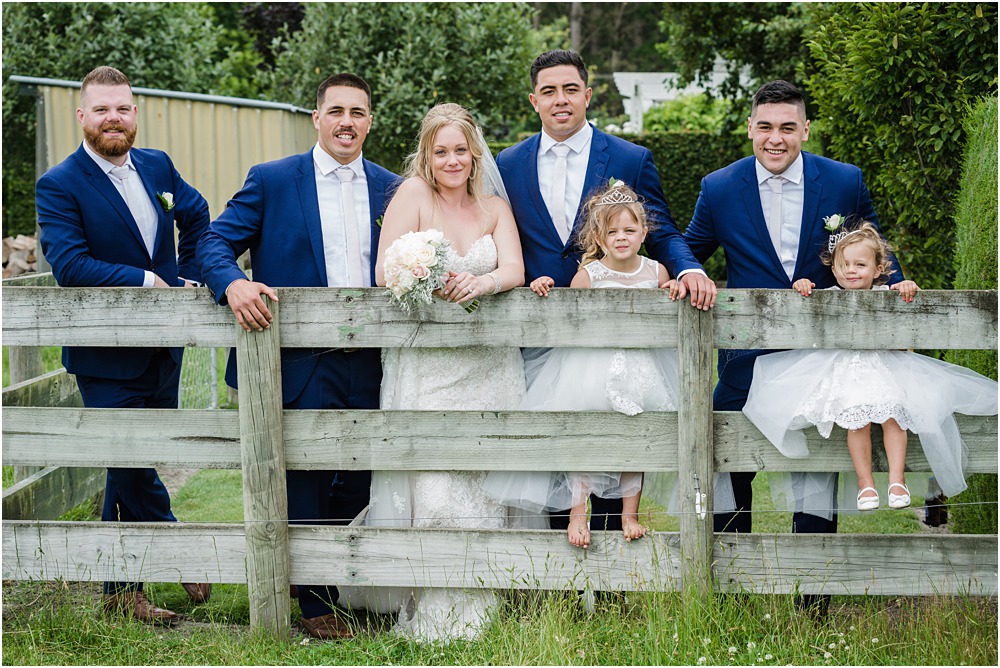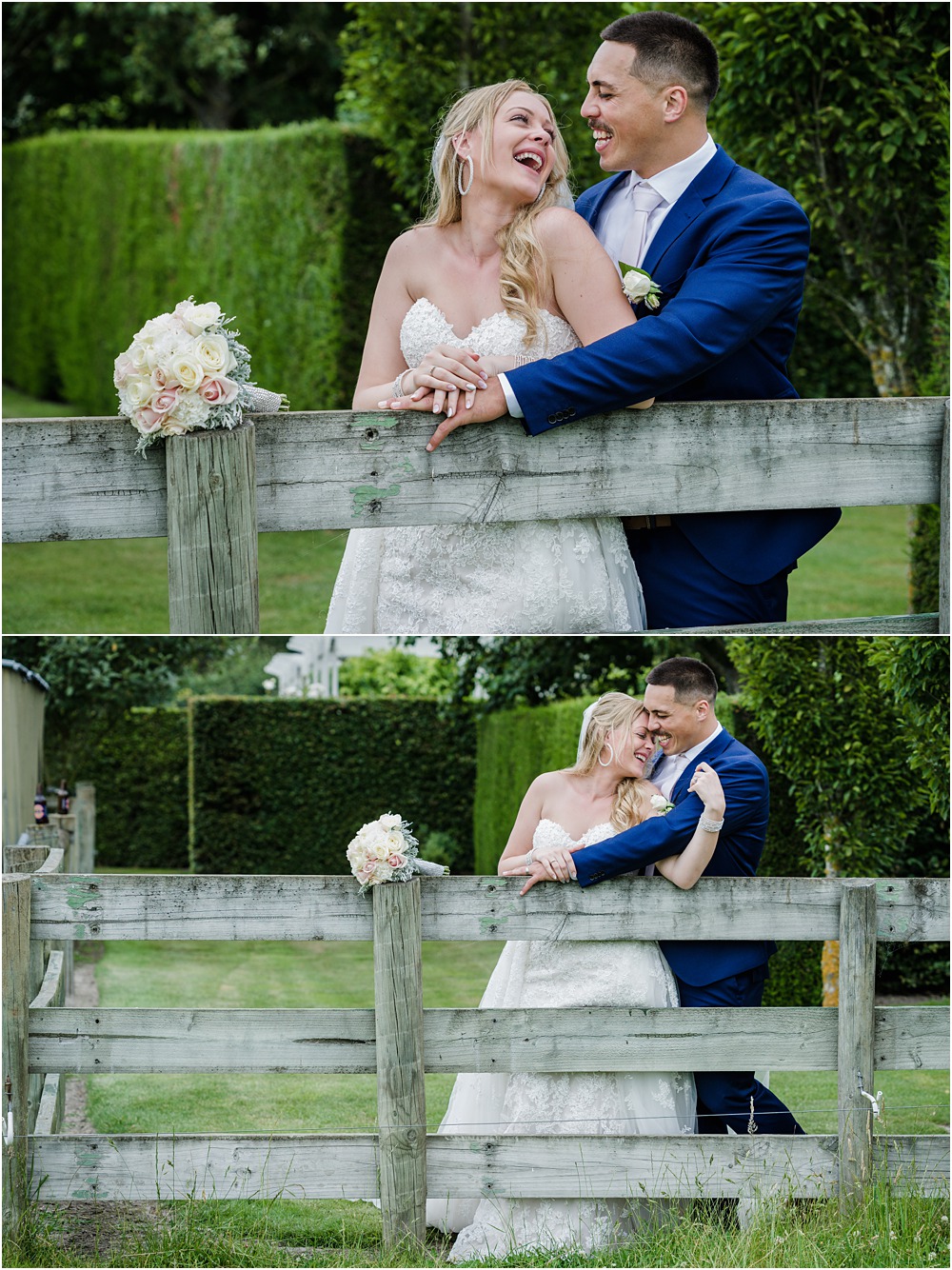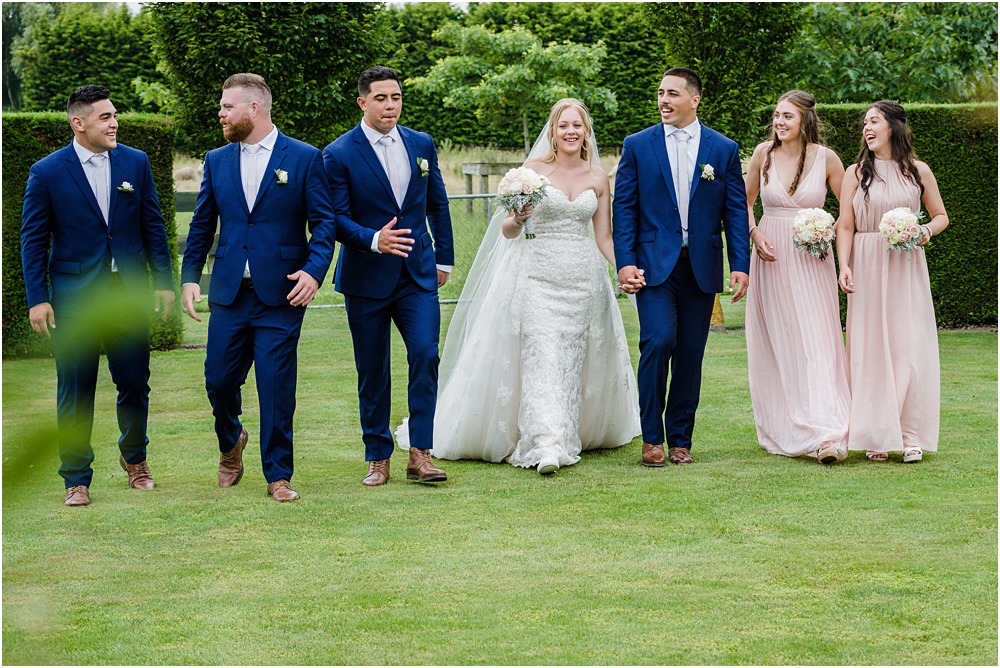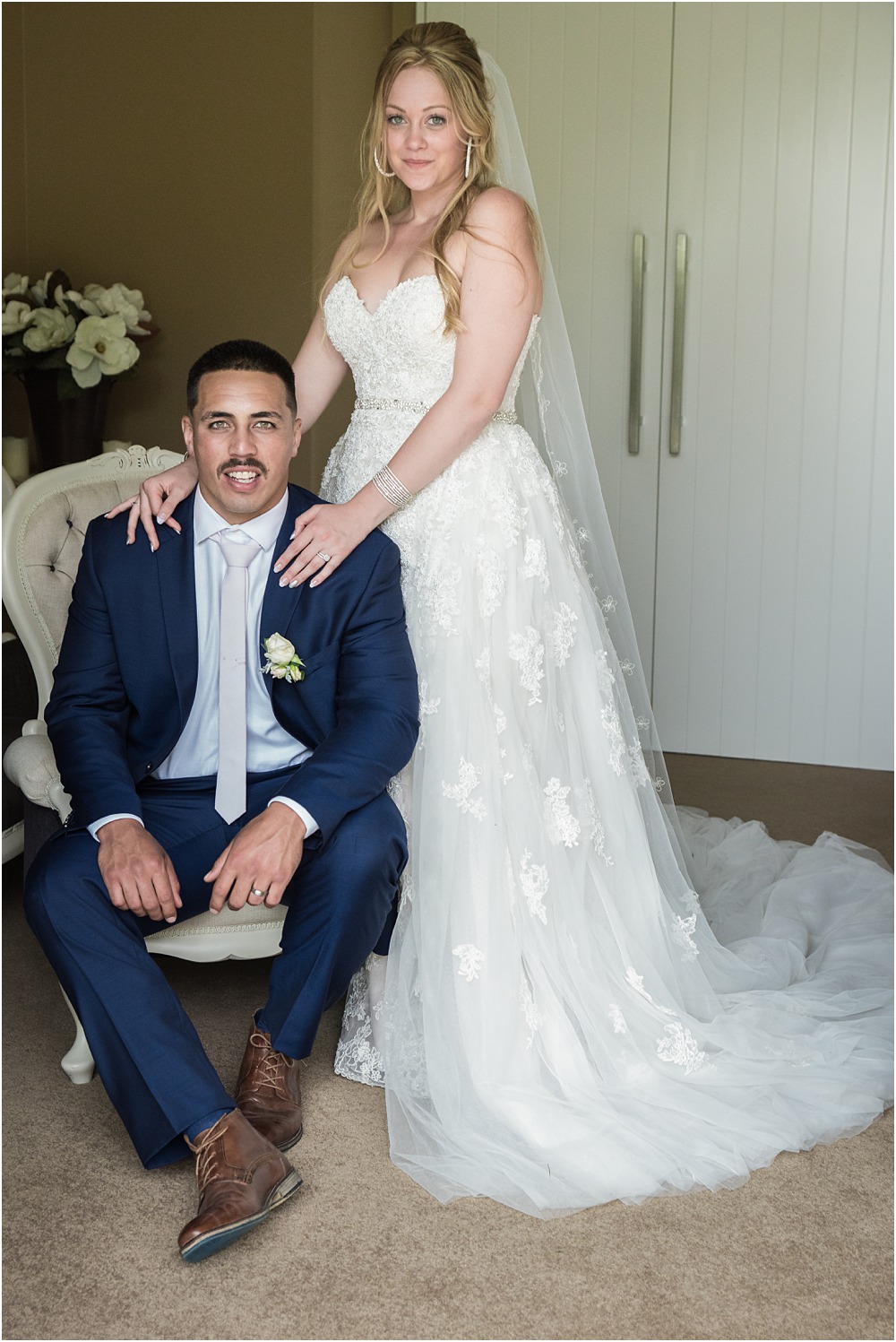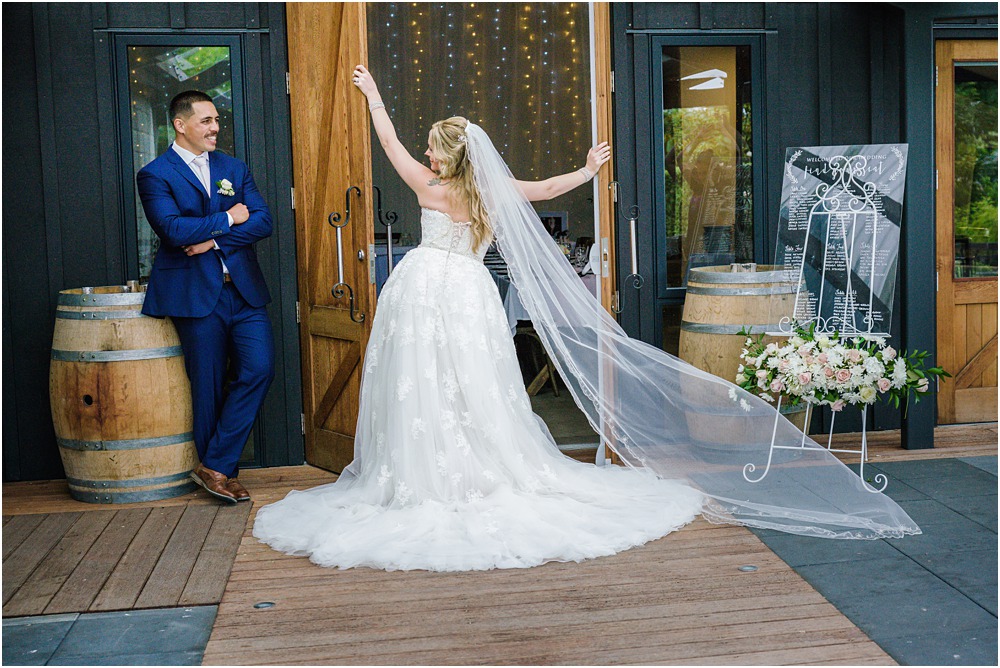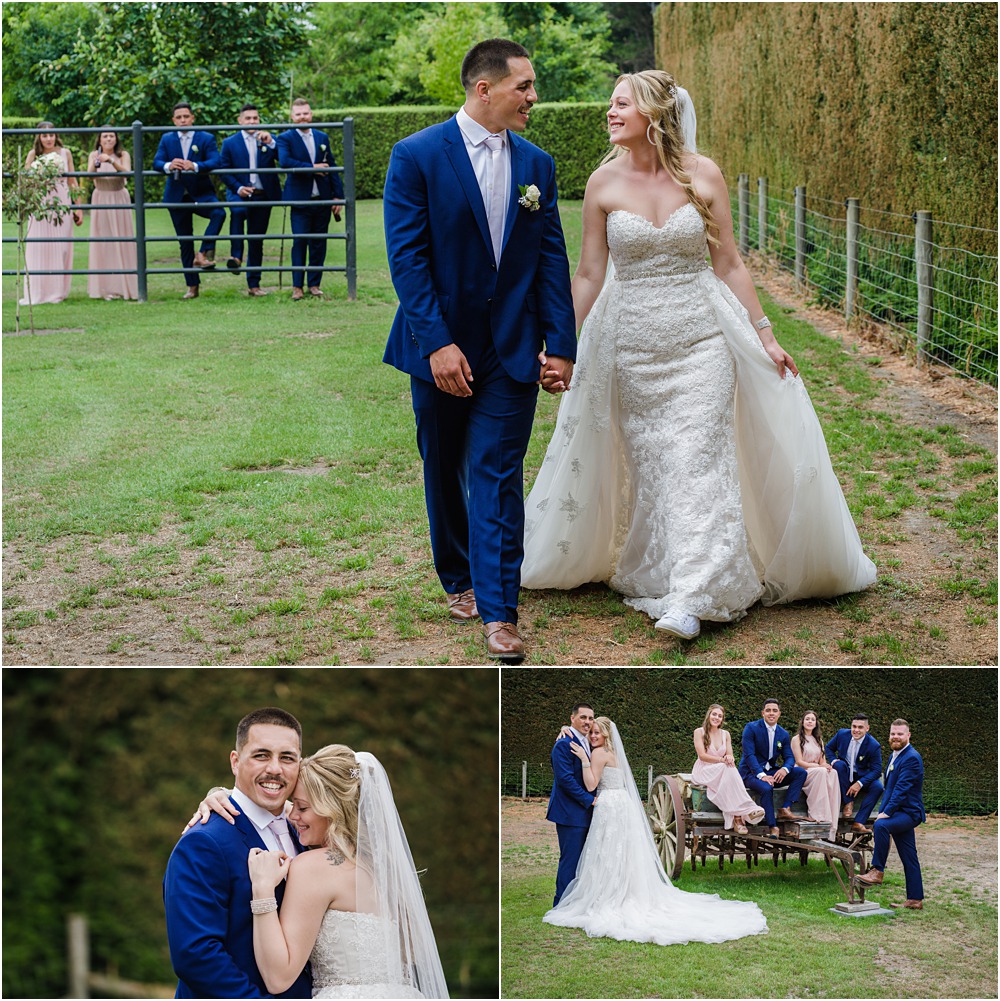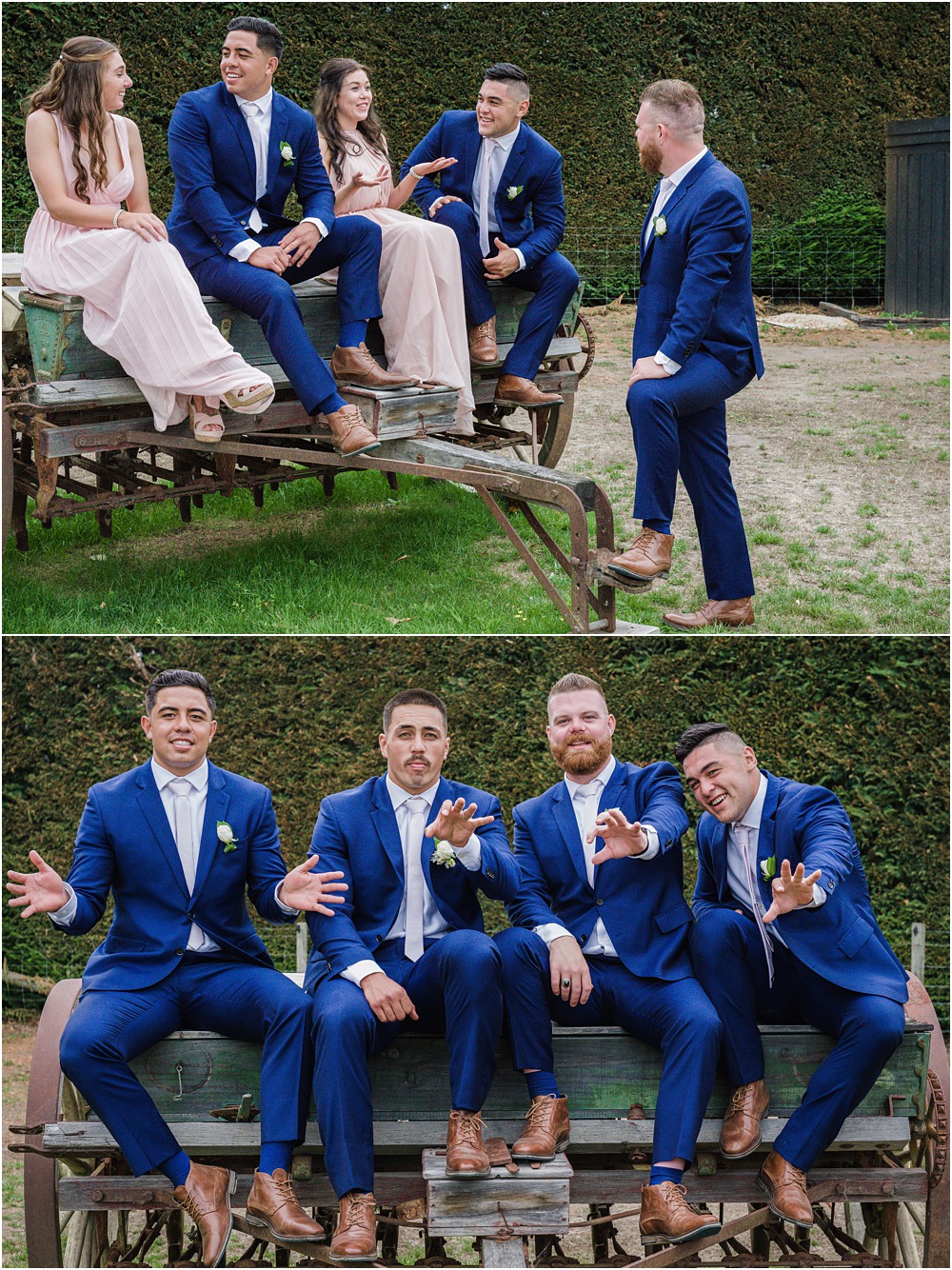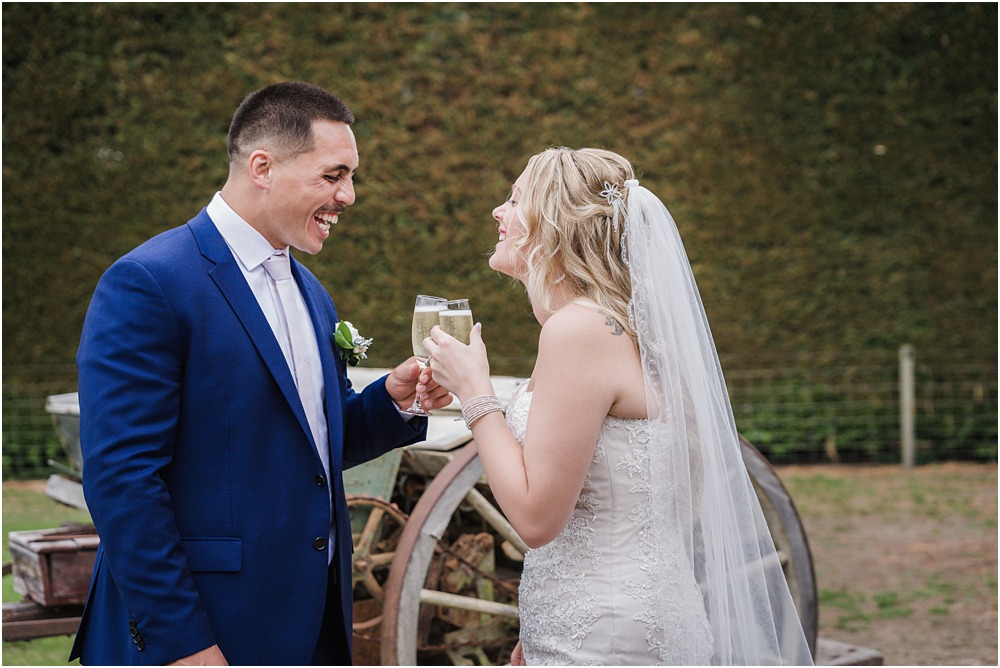 The Reception in the barn
After the bridal photos, we went into the barn for the reception.
Hannah and Daniel had done an incredible job with the decorating, they were going for an elegant vibe, and they definitely hit that on the head, and the cake they had was just phenomenal, the most fantastic cake I've ever seen (and it tasted WOW too).
It was a very family and close friends focused reception, beautiful speeches, and singing. One of their gorgeous girls even gave a speech; still, the one sentence melted hearts.
We finished off the night by stealing Hannah and Daniel away for just a few minutes to get some gorgeous night shots.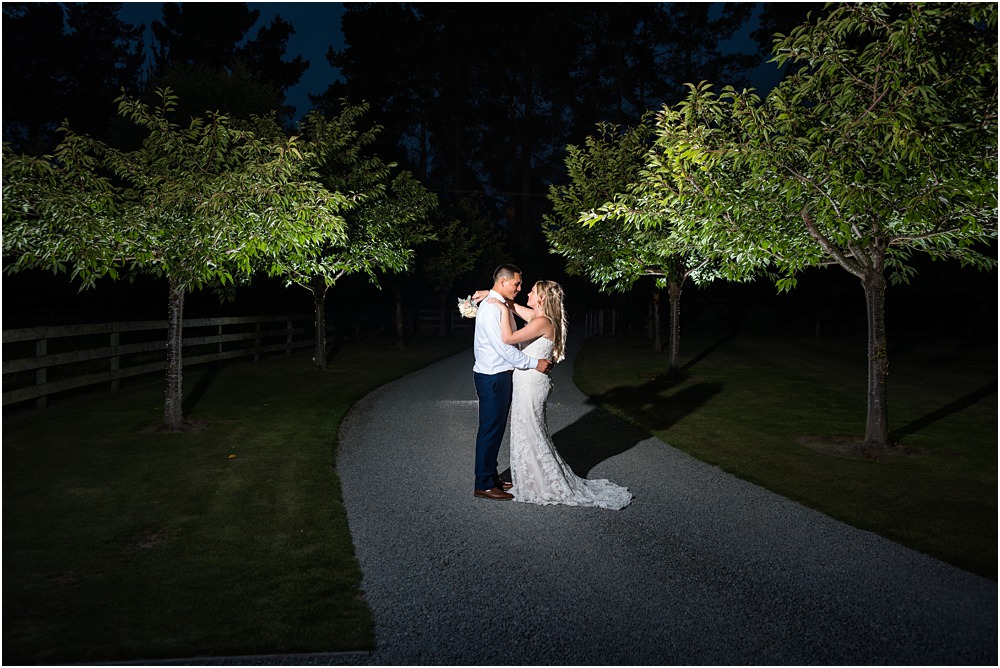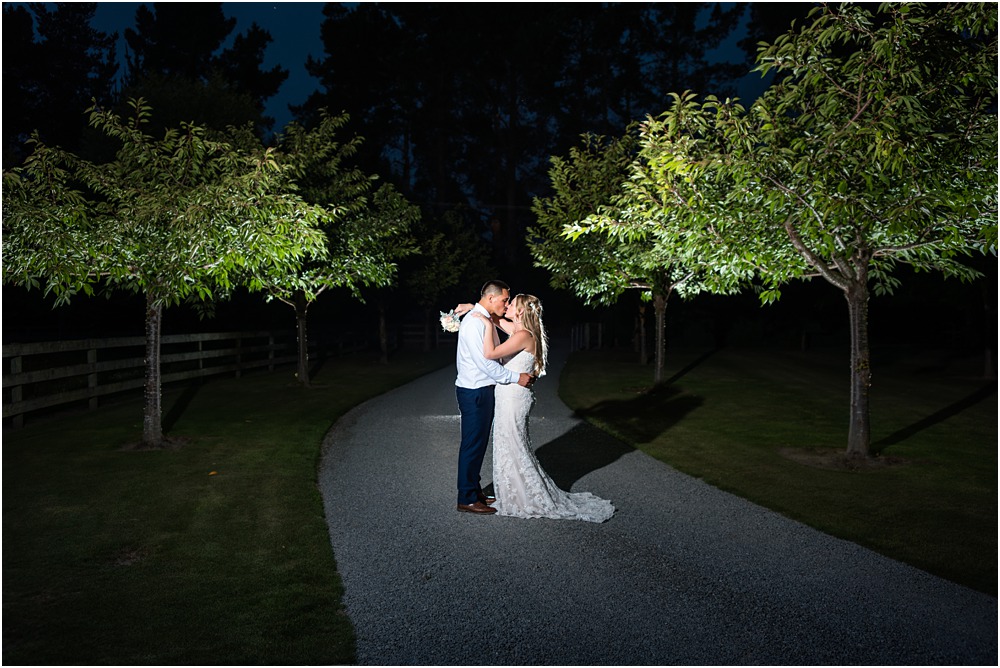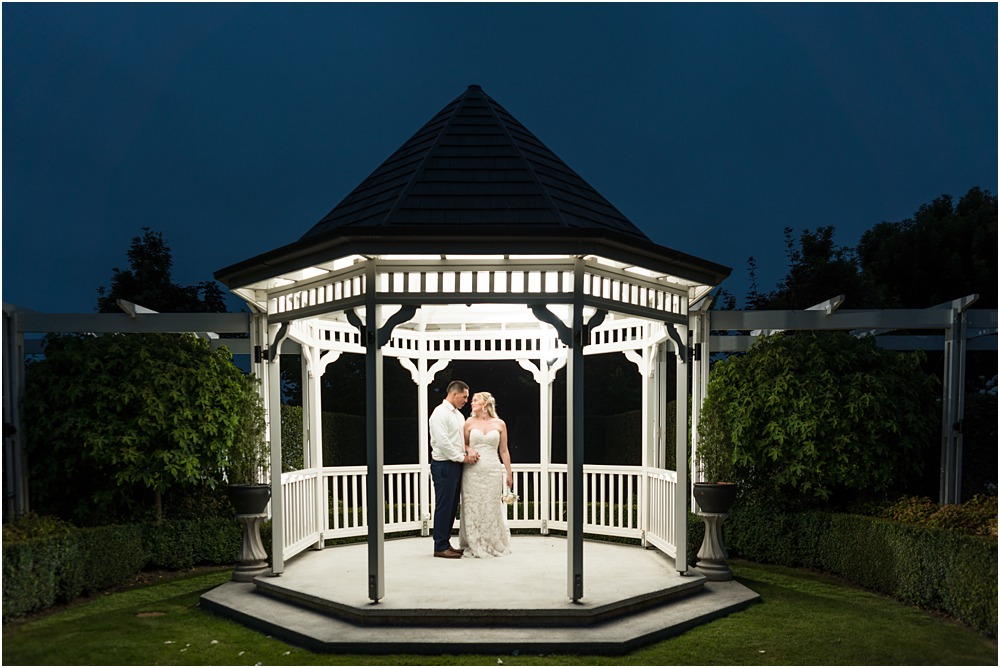 Wedding Vendors:
Celebrant: Family friend