Cossars Wineshed Wedding Venue – Tai Tapu
Cossars Wineshed Wedding Venue located in the country style living area of Tai Tapu is about 45 minutes drive from the Christchurch  City Centre.

"Owned and operated by the Cambers and Daughters Limited with Sophie Chambers in charge of the wedding venue. Sophie has vast experience in the industry which she combines with her love for creating personalised events which celebrate life's significant milestone, to make your wedding day experience like no other. With Sophie, you know you and your family are in good hands."  Vineyard Website
Cossars Wineshed Wedding Venue is another of Christchurch's one stop shop as far as weddings are concerned. With a French style beautiful reception hall, your wedding guests are sure to fall in love the rustic looking yet elegant feel the place gives. 
Next to the reception hall is the dance hall. With the entrance opening into the courtyard, the dance hall is spacious and can accommodate a band or DJ.
Three different options are available on the property for ceremony locations which include the impressive looking courtyard.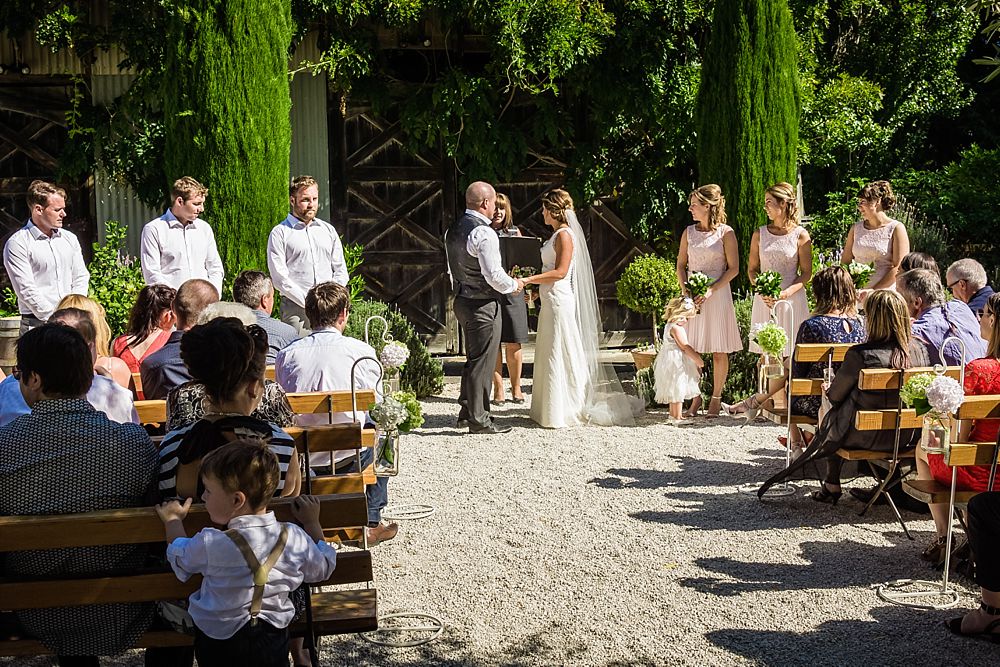 On the property and minute leisurely walking away from the main function halls is a small but cute cottage for the bride and groom to spend on the night of the wedding. Candle lit, it gives you that romantic wind down to your amazingly wonderful wedding day celebrations 
Wedding Photography Locations at Cossars Wineshed
Where ever you look, there are options for you and your wedding photographer to use to get some stunning looking wedding photographs. I love the vineyards, the courtyard, wooden gate next to the barn and the grass paddock area on the eastern side of the reception hall.
If you feel you haven't got enough to work with or you just want to a have a bit of a down time during the wedding festivities. There are some great looking spots within a radius of 5 minutes from the venue. 
Depending on your taste of backgrounds and backdrops, it would pay to have a bit of a drive around the area as well as walking around the property to see if anything tickles your fancy.
Visit the Cossars Wineshed Wedding Venue website for more information.
View Cossars Wineshed Wedding Photos
Visit Christchurch Wedding Venues page
---