Bramble Grove Wedding Venue – Kaiapoi – Christchurch area – Canterbury
Bramble Grove Wedding Venue in Kaiapoi situated north of Christchurch. 
They will try their level best so you can have your wedding, your way. Bramble Grove is full B.Y.O. for food and alcohol you are free to bring in any catering company of your choice.
At Bramble Grove Wedding Venue, you can have a garden ceremony and the reception in the pavilion which is big to house a large number of guests. The garden maintained and kept in an immaculate condition. It is a very quiet spot and is ideal for a garden wedding ceremony in and amongst the flower gardens. 
Located just off the Northern Motorway and the venue itself backs onto open farmland to the west. The open farmland makes Bramble Grove one of the perfect venues if you intend to get some sunset wedding photographs.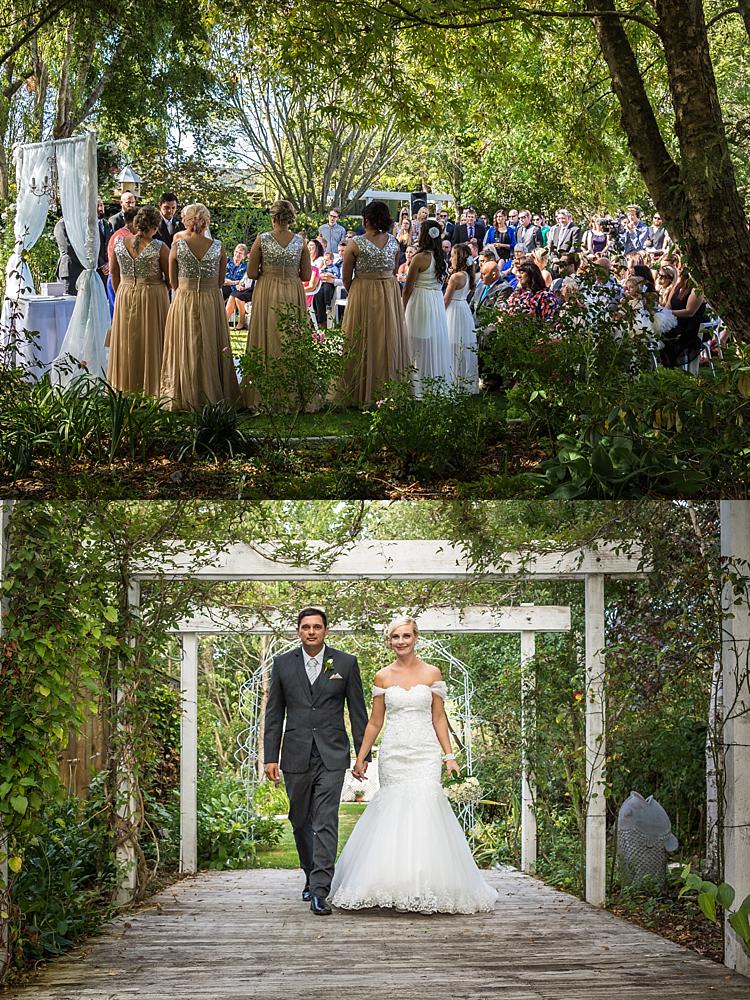 Wedding Photo Locations at Bramble Grove Venue
On location at Bramble Grove Wedding Venue are cute hidden spots to steal the bride and groom to photograph some in between photos during the wedding day celebrations.
There are lovely spots on location to get family and bridal party photos. If you do not want to be limited to the venue for your bridal party photos, the is a variety of other locations to choose which are just a few minute down the road.
You will find close to Bramble Grove within walking distance, a park, and old buildings with white textured walls and beautiful red wooden doors. The Kaiapoi Lakes are also just down the road.
The Kaiapoi Lakes are also just down the road. If you fancy photos at the river or beach, you can get the two in one go by going to the Waimakariri River mouth which is less than 1o minutes from Bramble Grove.
Heading towards the Kaiapoi City centre is another beautiful well kept Park, Troussselot Park. In this park is a lovely looking band rotunda which I know has heaps of potential for wedding photographs. From the park heading south is a suspended footbridge spanning the river. The bridge got damaged in the 2011 Christchurch Earth Quake and is now restored to its original state if not an even better state. The bridge has great potential for stunning wedding photography.
For more information on the wedding hire options offered by Bramble Grove Wedding Venue, visit their website.
 View Bramble Grove Wedding Photos
---