Wedding Photography Questions Answered
Wedding Photography questions and answers on this page are there to address some of the questions you may have for us about our wedding photography services.
After having shot weddings for several years, we have come up with some recurring issues that wedding couples ask from one wedding consultation to the next.
These questions have led us to create a wedding FAQ page. This page serves as a resource for existing and potential clients. We hope that it will help to assist you in getting some of those wedding questions answered. In turn, it means to can make that critical decision quicker and smarter.
The wedding FAQ list we have put together does not by any means cover all the questions that prospective brides and grooms
have had for us. The list of items certainly includes the most common that we have encountered and some of
the ones we feel are most important. As your potential wedding photographers, we know this information can come in handy. We will continue to add more questions and answers as we come across some new ones. We also welcome suggestions of questions and answers you as brides or grooms would like included in the list and potentially benefit others in the process.
If for any reason you go to our wedding FAQ list, and you still  don't have the answers you require to make your decision,
Please do get in touch with us via our contact page
 Pip and Oz Wedding Photographers FAQ
What do we do if we would like to book Pip and Oz Wedding Photography?
 We love to meet with all or wedding couple, as we believe that there needs to a right fit for us and the wedding couple, We are a big part of your day, so we feel getting along with your wedding photographer is paramount. So we will meet with you over a coffee or a drink and go over what you want regarding your wedding photography on your wedding day. We also show you what we have to offer and the products mentioned in our packages list.
---
 What will we need to lock in the date/booking?
We would need to have a signed contract and also the deposit to be paid to lock in the date.
---
 How long after the wedding will we get our finished wedding photos?
Photos on a memory stick will be ready in 5 weeks after the wedding. If you have more than a memory stick in your package, those extras will depend on the exact production are getting. Once we get the go-ahead from you to print, prints or albums, we aim to get the products to you within four weeks.
---
 Can we order a wall art and albums outside the standard packages?
You most certainly can; we can provide you with a quote.
---
Do we need to know how to pose?
You don't need to know how to pose. However, we have discovered that when left to own devices, couples don't know the most flattering ways to present themselves to the camera nor do they know what do with arms, flowers or where to look to get the best photos out of the situation.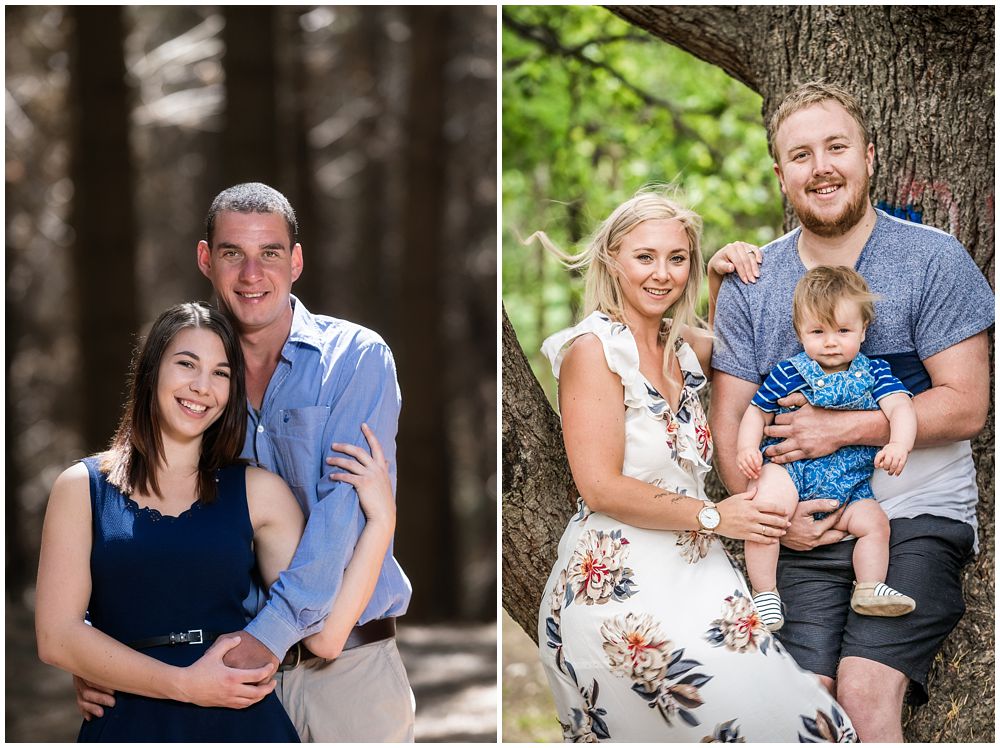 So with our style of photography, we love to give the wedding couples direction as to get the most flattering angles that compliment the lighting at hand to produce great looking wedding photographs.
 We then let you guys be you.
The next thing is, we interact with you to get natural reactions which we then capture as seen in our portfolios.
---
How do you work on the day of the wedding?
How we work on the wedding day is detailed on the home page.
---
How do we get our final photos from the pre-wedding shoot and the wedding day?
Your pre-wedding photos will be sent via Dropbox, and you are advised to download and save them onto your computer or personal device as they will be available on Dropbox for only two weeks.
Your wedding day photos will be presented to you on a Pip and Oz Wedding Photography branded memory stick. The memory stick is housed inside a cute little wooden box that has also got Pip and Oz branding on it.
---
How many photos will we get from our pre-wedding shoot and our wedding photography?
The pre-wedding photos are 20+ photos.
The number of photographs you will get from your wedding photography will depend on the chosen package. Please refer to the pricing page for numbers.
---
Do you shoot weddings outside of Christchurch and the Canterbury area?
We most certainly do. We have shot weddings as far down south as Central Otago, up Nelson way, Wairarapa in North Island and as far as Rarotonga.
We love to travel so we would be more than happy to travel outside Christchurch for your wedding.
There will be a travel fee for areas 50km and above from Christchurch.
An accommodation cost will also apply if we have to get accommodation for the wedding booking.
---
How many photographers will we have at our wedding?
You will have two photographers for the day. Pip and Oz.
---
Will you come to our wedding rehearsal the days leading up to the wedding?
We feel it is important for us to know what's happening on the wedding day as this helps us to anticipate the next photo opportunity and be aware of any surprises that may have planned.
The thing that can be overlooked and missed by the wedding photographer may include giving off a horseshoe to the bride, throwing of flower petals at the bride and groom during the wedding recessional or other family wedding traditions.
The more we know about your wedding day plans and schedules, the better we will be equipped to capture all your special moments and more.
---
How long should we allow for bridal party photos?
The bridal party photos will depend on the locations you prefer for your Wedding Photography.
We normally time the travel distances and take that into account. We then advise you on our findings so that you can adjust your wedding run sheet to cater for the bridal party photography.
As an example: If the bridal party photos were to be done on location, which takes out the travel time, you would be looking at 90 minutes minimum.
The time ti will take to photograph the bridal party may vary depending on the size of the bridal party.
---
My partner and I are not photogenic, and we are camera shy, we don't take great photos, what are we going to do?
Our wedding photography style is ideal for all types of people. Whether you are photogenic or not, camera shy or not, self-conscious or not.
We are here to guide you to make sure we capture the genuine and natural representation of you and your loved ones.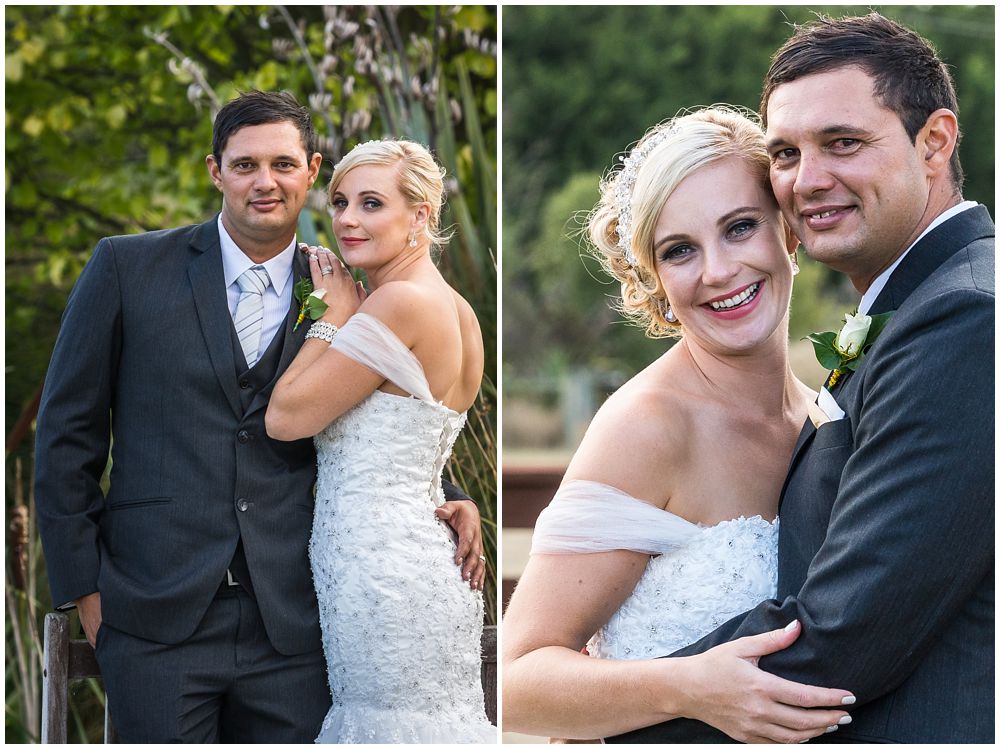 If the truth is told,  unless you are a professional model, no one has a clue of what to do when they find themselves in front of the camera. So it's natural to feel the way you do about photography.
---
How long should we allow for formal wedding group photos?
We suggest you allow 3 minutes per photo. So if your list has 15 groups or longer, then allow 45minutes.
---
How long do you stay for on our wedding day?
We don't believe in doing things by halves; we will be there from the time the girls are getting ready in the morning, through until the cutting of the cake or your first dance, whichever is last.
So it means your whole wedding day is covered.
---
What do you do if it rains on Our wedding day?
Some say it's good luck if it rains on your wedding day. Just don't let it dampen your special day.
We still go ahead with the photos. The rain can make for some stunning wedding images. We have some white golf umbrellas for you if you are keen to shoot in the rain.
At the end of the day, it's your wedding, and you can make the final call to shoot in the rain or not.
Alternatively, we will scout for some covered area before the wedding if the forecast is not looking too great, just as a backup option.
What's your Wedding Photography style?
---
Do we receive high-resolution images that we can print and share?
You certainly will. You will be able to print and share the images online. The maximum size we recommend printing to is A1 size.
We also recommend you choose your printing lab carefully as different print labs produce different results.
---
Who chooses the images for the Wedding Albums?
We will do the initial wedding album design layout showcasing how we saw the day in our own eyes, and send this design through to you to have a look. By this time you will have received your all your wedding photographs on the cute Pip and Oz branded memory stick.
After having gone through your wedding photos on the stick and also reviewed the wedding album design. We will get you to note down any changes you may want to action on the design, layout, photo swapping and the like.

Once you have noted down all the changes, we will then make an appointment and invite you (bride and groom) over to our place where we will sit down and go through the changes together.
The changes to the album design will happen over some beverages and a homemade cake and will take about 2 hours to get through.
Once all the changes have been implemented, we then send you the final design to go through. And if you are happy with the design, the wedding album is dispatched for printing.
If you do require further wedding album consultations after that, a fee of $50 will apply.
---
 Where will we have the pre-wedding shoot?
We would love to have the shoot somewhere that's close to both your hearts. (Somewhere local in Canterbury).

If you have kids or family pets that you would like included in the pre-wedding shoot, we are more than happy to incorporate them. Turn the pre-wedding shoot into a family portrait session 🙂