Bramble Grove – Summer Wedding – Venue – Kaiapoi – Adam | Megan
Bramble Grove Wedding Venue; Adam and Megan could not have had a perfect day to have their wedding. The weather was fantastic, with sunny patches which meant occasional cloud cover as well. This change in the weather allowed for different looks and feel to their wedding photos.
Having chosen an outdoor garden wedding ceremony for the special wedding celebrations, the Bramble Grove Wedding Venue was a perfect choice.
We (Pip and Oz) met Adam and Megan through mutual friends who we had photographed at their wedding the previous year.
Working with them was an excellent experience, and I(Oz) remember the first time we met them at their home. Their little girl Cleo did not want to go to bed before she gave me a good night kiss. She is such a cute wee darling, even though she is camera shy at times.
The girls getting ready – Rolleston
Megan and her girls got ready at their house in Rolleston. Megan's mum and brother were there as well. They had the talented girls from Tanglez Hair Studio who just so happen to also be Megan's cousins.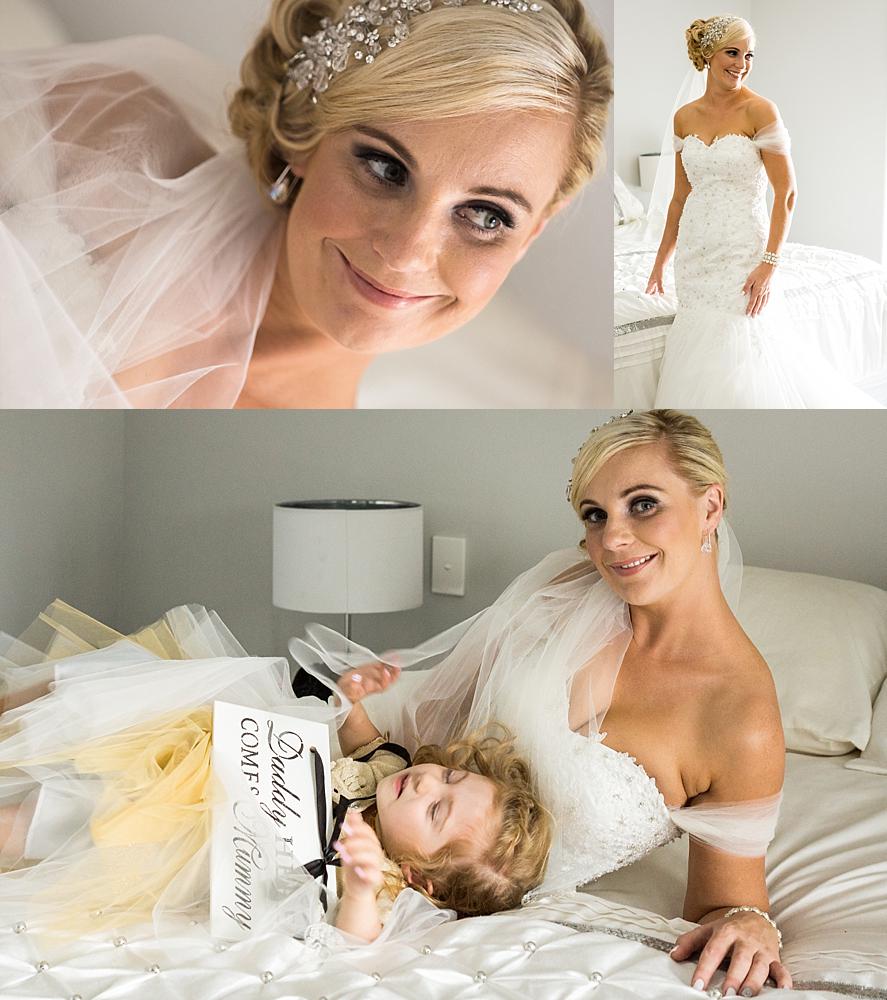 Miss Cleo was just gorgeous, and could not wait to get into her very own little princess dress, and boy did she look cute in it.
Groom and groomsmen getting ready – Commodore Hotel – Christchurch
Adam and his boys got ready at the Commodore Hotel; they had been upgraded to a house across the road, giving them heaps more room than just a hotel room. They had a nice relaxing start to the day, with a few beers in hand to calm the nerves.
The ceremony – Bramble Grove Wedding Venue
The girls arrived in a beautiful white limo to Bramble Grove Wedding Venue. The new owners have done a fantastic job turning this place around.
They had a niece and nephew release butterflies in the early part of the wedding ceremony which was in memory of their loved ones that couldn't be with them there on the day; it was a beautifully touching moment.
Bridal Party Photos – Flaxton Manor – Rangiora
We took the bridal party to Flaxton Manor for the photos. Flaxton Manor is a bed and breakfast lodge situated between Rangiora and Kaiapoi. Adam and Megan were staying there that night and wanted to get some photos at the place. There is a beautiful looking pond surrounded by long grass around the pond edges which gave foliage to shoot through for som stunning distant wedding photographs.
There was so much here for us to work with, and the clouds came in just at the right time, giving us some gorgeous light to photograph with. They were a playful bunch and made our jobs so easy.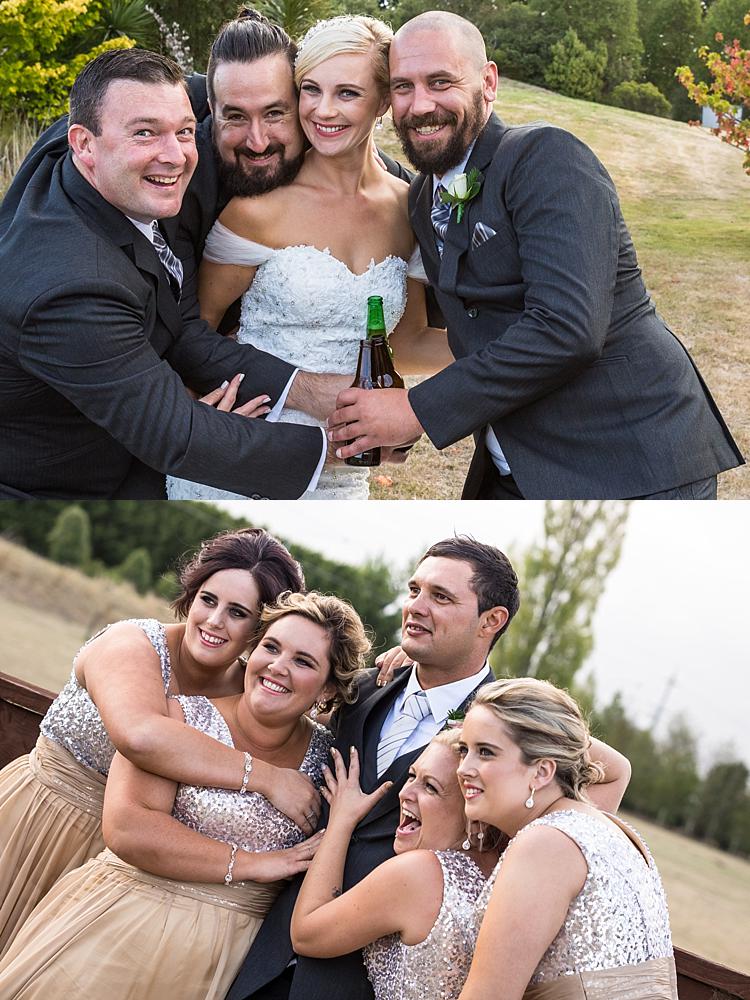 Reception – Bramble Grove
Megan had done an awesome job on the decorations inside the pavilion she had also styled the garden area for the wedding ceremony. She is starting up a business in event styling, watch the space for this awesome talented lady. There were some memorable speeches and even some beautiful singing by some of Adams family.
Adam and Megan had an amazing practised first dance while illuminated by a large LOVE sign with Tor Sutton singing; it was an awesome way to finish the night.
We wish Adam and Megan, all the best in their new life as husband and wife.
Show Adam and Megan some love via the comments sections below.
Wedding Vendors:
Limousine – Christchurch Limousines
Bride and Groom Wedding Day Accommodation – Flaxton Manor
Bridal Makeup – Caron Shanks
Bridal Hair Styling – Tanglez Hair Studio
Pip and Oz Photography – Wedding Photographers Christchurch
Videography – Precision Studios
Celebrant – Carol Gunn
Music – Tor Sutton
Catering – Tasteful Affairs
Styling and Decorating – Megan Teale (Bride)