Darjon Vineyard Wedding Venue – Ohoka – North Canterbury
Darjon Vineyard Wedding Venue is owned and operated by Robin and Meris, who also own and run Rosemount Estate Wedding Venue. The 2 wedding venues operate under the same model. 
Darjon Vineyard Wedding Venue is located on North Eyre Road in Ohoka. The Ohoka area gives a country life atmosphere and yet its a short drive to the areas servicing the area which are mainly Christchurch and Rangiora.
The venue is surrounded by vines with a small garden for that intimate feel. There are several choices are for your garden wedding ceremony which Meris is always happy to take you around to show.
Darjon Vineyard Wedding Venue can accommodate 65 to 95 people easy and is capable of going up to 120 guests. For further booking and linen requirements, visit the venue website. 
On to catering, Darjon has a list of preferred caterers they prefer working with and the list in on their website. The wedding venue is a fully licensed restaurant and bar with a B.Y.O option available.
The venue has a preferred DJ and Band list they prefer working with and Meris is open to discussing these too, in case you have other option.
Wedding Photography options – Darjon
There is a wide range of photography spots to use on the property. 
My favourites are the vines, grassy paddock, red containers in one of the paddocks, an old tractor parked next to popular trees close to the vines.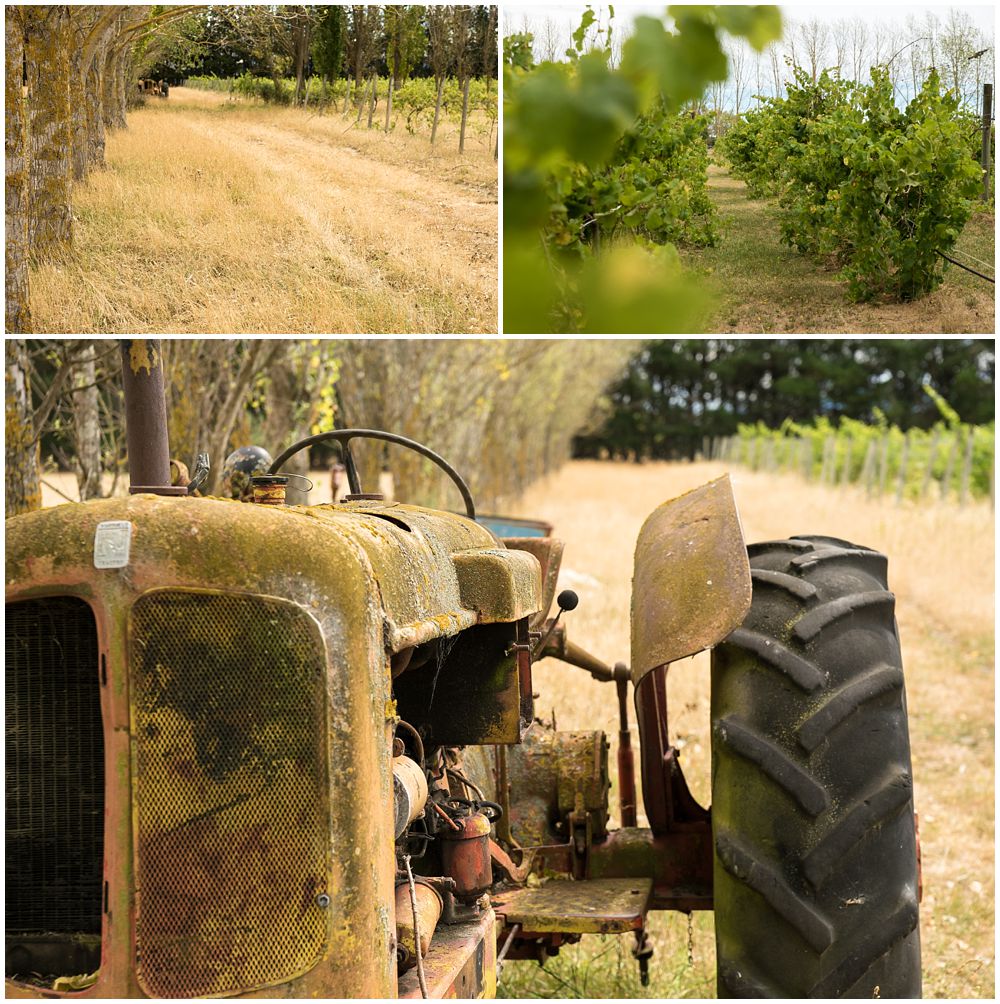 There are lots of other options which Meris is happy to suggest and for some even organise for you as they are on other people's properties. 
Get in touch with Meris via the phone or website for more information.
View Darjon Vineyard Wedding Photos
---